The Maynard 200 experience has really changed the way that I look at this work, and has empowered me to be more of a leader in the world of news. Hélène Biandudi Hofer, Maynard 200, Class of 2019; Manager, Solutions Journalism Network; Founder, HBH Enterprises LLC
The program supports the next generation of storytellers, managers/leaders and entrepreneurs of diverse backgrounds by providing relevant training courses, resources and mentorship by distinguished media professionals and experts of varying backgrounds.
We have trained two outstanding cohorts so far since 2018, who are now being promoted in both mainstream and ethnic media newsrooms such as the New York Times, Los Angeles Times, Mother Jones, theGrio, the Associated Press, the Washington Informer, Mundo Hispanico, Nieman Journalism Lab, among many others, or earning grants for entrepreneurial media ventures.
They represent African-American, Latino/Latinx, Chinese, Native American, Filipino, South Asian, Middle Eastern and the West and East Coasts, Pacific Northwest, South and Midwest regions in the United States.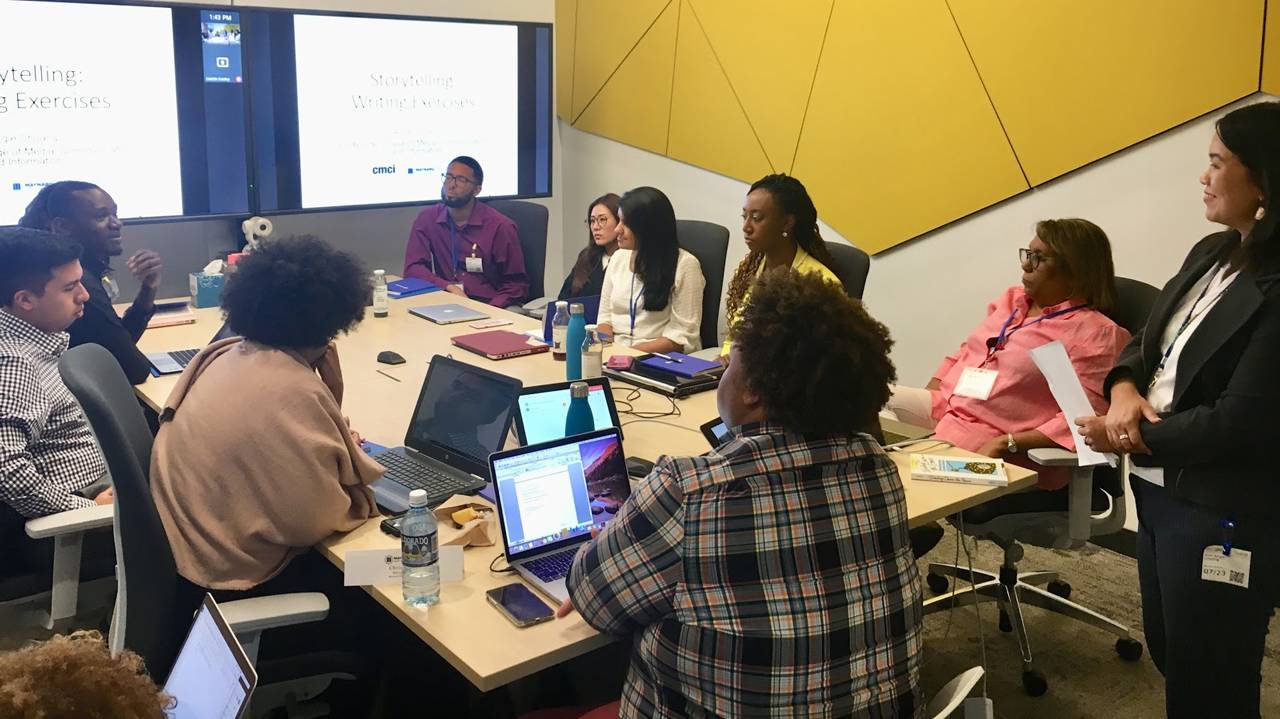 The continuation of this cornerstone program will be critical to advancing the Maynard Institute's efforts to expand the diversity pipeline in American media and dismantle structural racism in its newsrooms. These leaders will have the opportunity to change the management culture including hiring practices in institutional and entrepreneurial news organizations.
Find more information about the 2020 Maynard 200 Fellowship.
For more information about the Maynard 200 Fellowship, please reach out to: Maynard 200 Director, Odette Alcazaren-Keeley at okeeley@mije.org.
Donate Support Maynard 200 Fellows
 
To sponsor a Maynard 200 Fellow, please reach out to Co-Executive Director, Martin Reynolds at mreynolds@mije.org or Membership Coordinator, Ava Macha at amacha@mije.org.