Meet the Newsroom Transformation Program "Embed Consulting" Teams
Funded by The John S. and James L. Knight Foundation, the Maynard Institute is launching the pilot for the Equity and Inclusion Newsroom Transformation Program for two news organizations. Using an embedded coaching model, the new initiative will leverage multiple teams of consultants who will assess the organization's internal processes, analyze cultural dynamics, content and help establish core workplace values of diversity, equity and inclusion.
Global Equity Collective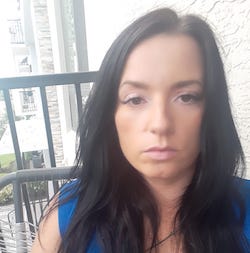 Anasstassia Baichorova
Anasstassia Baichorova is a deeply committed ally and accomplice in people's struggle for liberation and equality. She has been actively involved in global movements for equity and decolonization over the last 18 years in different countries. For the last seven years she has worked at Teach For All by leading Diversity, Equity and Inclusion work internally and with its network of 59 global partners, focusing on how equity aligned organizations and movements are built, transformed, and supported. Anasstassia has 7 years of experience coaching CEOs and Executive directors in embedding DEI into organizational culture, practices and decisions, 10 years of experience coaching teams and functions and 15 years of leading learning experience with focus on racial equity, allyship and solidarity, interrupting microaggressions, dismantling systeming racism, unconscious bias mitigation, intercultural conflict resolution. Prior to Teach For All, she focused on diversity recruitment at Teach for America. She holds degrees from Cornell Institute of Public Affairs, PACE University School of Education, and a bachelor's degree in Inequalities from Cornell University. She currently resides in Miami, Florida, USA, but her heart and ways of working are deeply influenced by her indigenous family in the Caucasus mountains and Belarus where she was raised.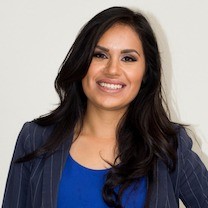 Leidy Cabrera
Leidy Cabrera is the CEO and Co-founder of CASA MUJER, the first Mexican Fintech company that delivers financial housing services to women that had been systematically excluded from the financial system because of their background. Prior to this, she was the regional director of Teach for México in the Northeast for 5 years. She is also a senior consultant for global companies on organizational climate issues, development of conscious leadership, and supporting them on the creation of more inclusive team works and atmospheres. Leidy was born in Mexico City and grew up in Memphis Tennessee. She attended Tecnológico de Monterrey, graduating in 2009, and went to earn an MBA from EGADE Business School in 2013. Following her graduation from EGADE, she served in leadership with an international finance company before choosing to pursue work she found most meaningful in the social sector. While pursuing her Master's Degree with specialization in Social Entrepreneurship, Leidy applied to Teach for Mexico to learn more about one of Mexico's most pressing challenges: education. She was a DEI Fellow for Teach for All in 2018 and since then has been working relentlessly to build a more equitable society.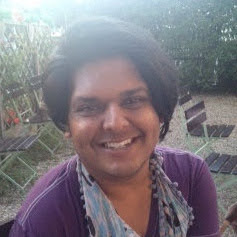 Jeet Patel
Jeet Patel is a DEI consultant and coach. He has supported newsrooms and organizations in policy, education, and restorative justice with centering diverse, equitable, and inclusive practices in their approach to leadership development, talent acquisition, team management, organizational culture, and has provided executive and strategic coaching to CEOs and senior leaders. Jeet began his career teaching middle school science, and has focused his time and efforts in the American landscape as well as the South Asian, African, and Middle Eastern regions. He received his Bachelor's degree from Northwestern University, and a Master of Science for Teachers from PACE University School of Education. He is currently based in Detroit, Michigan.
CRB Global LLC & Rich Diversity Consulting LLC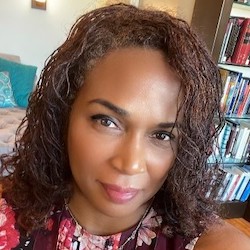 Camille Gear Rich
Camille Gear Rich, J.D., principal of Rich Diversity Consulting LLC (RDC), is a former DEI Associate Provost at the University of Southern California, and is a Professor of Law at the USC Gould School of Law. A Yale Law School graduate, Rich teaches classes on whiteness studies, intersectionality, racial fluidity, and gender and sexuality. She has also taught classes at Yale, Stanford, and the University of Virginia law schools. Her publications include "Marginal Whiteness", "Racial Ambiguity Blues", and "Elective Race: Recognizing Race Discrimination in the Era of Racial Self Identification". Rich has used RDC as a vehicle to translate her research into continuing education sessions in a variety of arenas that include education, legal services, corporations, and social services organizations. In her role as Associate Provost, she ran the annual DEI Week at USC, a multi-modality immersion week that provided 100 DEI sessions for USC faculty, staff, alumni and students across USC's 19 professional schools. Under RDC she focuses on creating individually tailored, unique programming specifically designed to meet the distinct needs of her institutional clients. Most recently, she has focused on the concerns of Gen Z and working with law schools to create inclusive classrooms. In addition, she has prepared a variety of trainings for general audiences on implicit bias and foundational understandings of core concepts like diversity, social justice, anti-racism and allyship.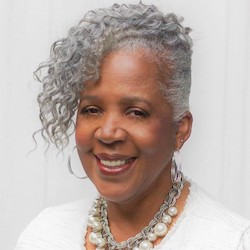 Carol Ross-Burnett
Carol Ross-Burnett (M.A., Ed.D. in progress) of CRB LLC has spent over 30 years as a DEI professional. Much of that time was in a global organization providing DEI leadership and direction. There she helped to position the organization as a DEI thought leader and as a prominent presence in DEI industry rankings. She also served as the firm's senior advisor for strategic DEI partnerships with its clients. Ross-Burnett also developed and presented DEI training on various topics, launched and managed employee affinity groups, wrote articles, conducted research, served as a public speaker, and managed DEI-related print and digital marketing and communication efforts. Ross-Burnett's passion for DEI began when she was Assistant Dean of Career Services & Multicultural Affairs at Loyola Law School, Los Angeles. While there, she served as a member of the American Bar Association's inaugural commission on racial and ethnic minorities, and was co-founding editor of the commission's nationally distributed newsletter with a readership of several hundred thousand. She is a published author and executive producer of/consultant for DEI training films, and has worked in a variety of settings to identify and eliminate institutional bias embedded in organizational policies and practices. Ross-Burnett holds a B.A. from U.C. Berkeley and a M.A. from San Francisco State University. She is currently completing her Ed.D. in Organizational Change and Leadership at USC.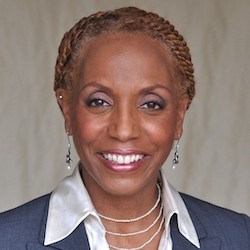 Renee Smith-Maddox
Renee Smith-Maddox is a senior consultant with Rich Diversity Consulting, LLC, and a teaching professor at the USC Suzanne Dworak-Peck School of Social Work (SDPSSW) where she teaches graduate level courses, develops curriculum, and serves as an advisor to doctoral students. Dr. Smith-Maddox has a passion for organizational and social change which aligns with her commitment to working with transformational leaders to advance equity and social justice. She is a strategist, social impact designer, trainer/facilitator, and champion of empowerment initiatives for women and girls. In her leadership roles, she has served as the inaugural Associate Dean for Diversity, Equity, and Inclusion (DEI) at the SDPSSW developed a variety of learning experiences both virtual and in-person that cover a range of DEI topics, managed the data collection and analysis process for the school's climate study, and worked closely with the school community (consisting of students, faculty, staff, diversity councils) to develop a DEI strategic plan. For five years, Dr. Smith-Maddox co-chaired USC's DEI Awareness Week, an annual professional learning event that provided over 100 training sessions focusing on a range of DEI topics (including microaggressions in the workplace, implicit bias, antiracism, and intersectionality) for students, staff, faculty, and alumni. Other leadership responsibilities include chairing the USC Provost's Diversity and Inclusion Council and leading the DEI strategic planning process for 23 USC academic units. Dr. Smith-Maddox holds a Ph.D. in Social Policy and a M.A. degree in the Management of Human Services from Brandeis University, Heller School of Social Policy and Management. She earned her B.A. degree in psychology at Lincoln University (in PA).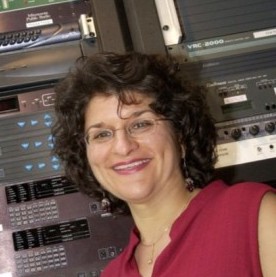 Shirley Jahad
Shirley Jahad is currently a producer at NPR and WBUR's daily program Here and Now. She is an award-winning reporter, anchor, host and producer who has been working in the industry for more than twenty years. Jahad is an adjunct professor at the USC Annenberg School for Communication and Journalism where she teaches news writing and reporting, and audio documentary to future generations of journalists. Jahad's long-form audio documentaries received national recognition, winning the national Associated Press and Robert F. Kennedy Awards. Her work often focuses on bringing forward diverse voices of people too rarely heard in media. Jahad has been honored with the Studs Terkel Media Award for coverage of underserved communities. At the Tavis Smiley show, nationally broadcast on PBS, Jahad delivered segments on a wide range of issues during the transition and turbulence of the Trump presidency. She also served audiences for many years as an award-winning reporter and anchor/host at KPCC in Los Angeles. Before coming to Southern California, Jahad was in Chicago delivering award-winning news and feature stories as an anchor and reporter at WBEZ public radio and as a correspondent at WTTW, Chicago Public Television. Jahad earned her BS in journalism from Northwestern University.
Maynard Institute
Jean-Marie Brown
Jean Marie is an associate professor of professional practice in the Department of Journalism at Texas Christian University. Brown is a Senior Fault Lines® trainer and will assist the Maynard Institute team during virtual sessions for the Newsroom Transformation Program. In addition to serving as a full-time faculty member at TCU, she is also director of student media. A former newspaper executive, Brown spent most of her professional career working for Knight Ridder and later McClatchy newspapers. She held management positions at The Fort Worth Star-Telegram and The Charlotte Observer. Her management career included time as a deputy features editor, city editor, assistant managing editor and managing editor. At one time, she directed local news coverage for the Arlington and Northeast edition of the Star-Telegram. Her strengths as an editor were line editing, story idea generation and staff development. As a reporter, she excelled at covering local government and public policy. She began her career in the Chicago bureau of The Wall Street Journal where she covered agriculture, financial futures and U.S. farm policy. Brown has a bachelor's from Northwestern University's Medill School of Journalism and a master's from Texas Christian University.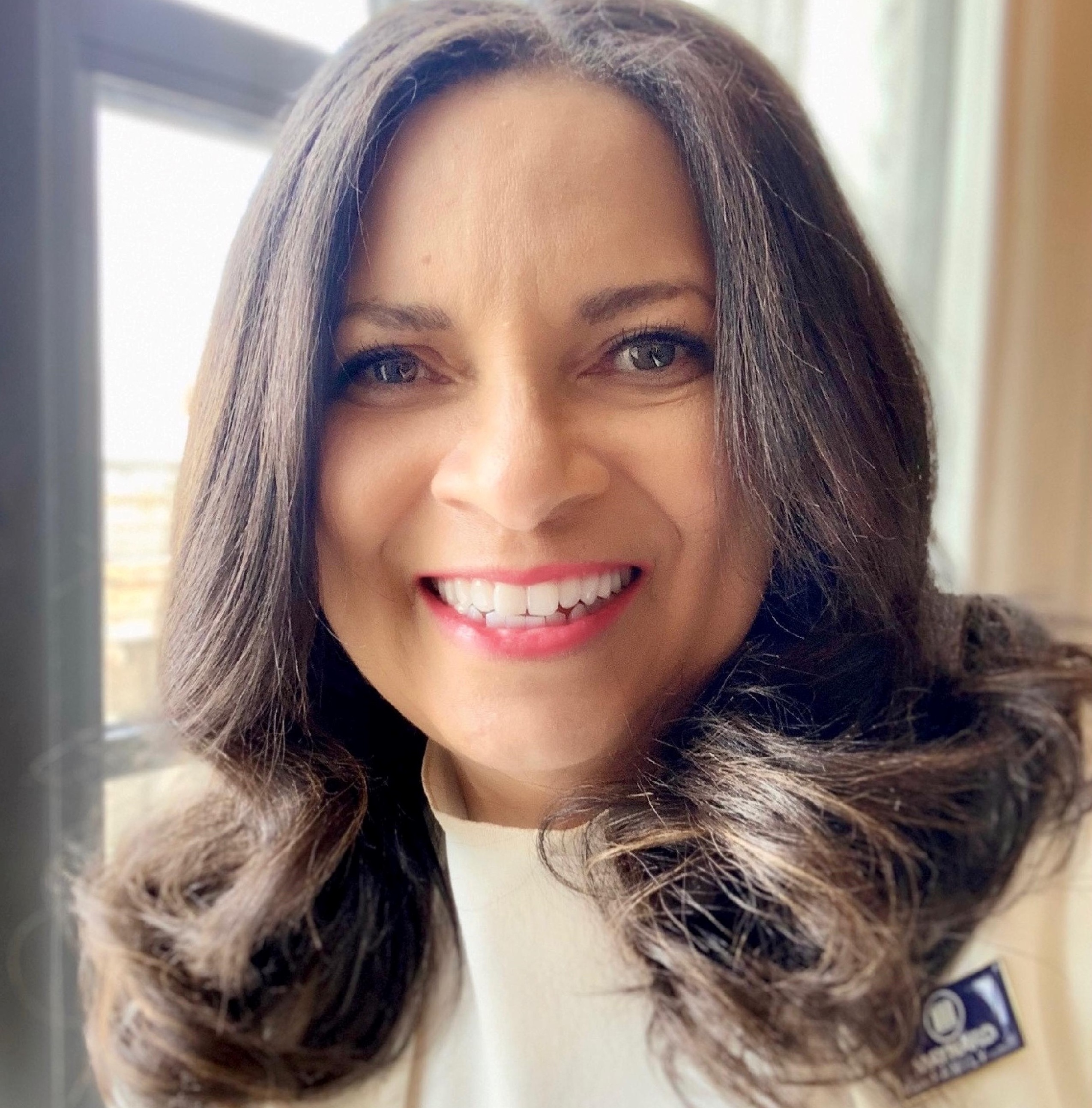 Felecia D. Henderson
Felecia is Director of Cultural Competency at the Maynard Institute for Journalism Education. She is the co-leader of the Newsroom Transformation Program. She is a coach on Diversity, Equity, Inclusion and Belonging issues to 100-plus print and broadcast news organizations in the Knight-Lenfest Table Stakes digital newsroom innovation program. She also leads Maynard's Fault Lines® training program and the cultural competency program for colleges and universities. Before joining the institute, Felecia was an assistant managing editor at The Detroit News where she was a member of the senior management team responsible for newsroom operations. She began her journalism career at her hometown newspaper, The Courier- Journal in Louisville, KY, graduated from the Maynard's Editing Program for Minority Journalists at the University of Arizona and held editing roles at the Detroit Free Press and The Cincinnati Post. Felecia has a bachelor's in Radio-TV/Journalism from Murray State University and a master's in Organization Development from Bowling Green State University.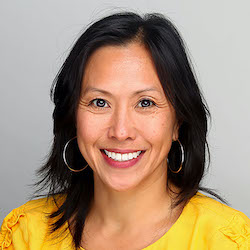 Mei-Ling Hopgood
Mei-Ling Hopgood is a journalist and a clinical Professor at the Medill School of Journalism, Media, Integrated Marketing Communication at Northwestern University. She will document the impact of the new initiative and publish a case study at the conclusion of the pilot Newsroom Transformation Program. She is the author of two books (Algonquin). As a freelancer, she has worked for publications that range from National Geographic and Marie Claire to the Miami Herald and the Boston Globe. She has worked as a reporter with the Detroit Free Press, the St. Louis Post-Dispatch and in the Cox Newspapers Washington bureau. Hopgood is a recipient of the National Headliner Best in Show, ICIJ Award for Outstanding International Investigative Reporting and several other investigative and enterprise journalism awards. At Medill, she specializes in teaching reporting, long-form writing, multilingual and multicultural storytelling, diversity and sensitivity in coverage, communications and newsrooms, global journalism and personal narrative. She works with students and professionals in and outside of industry to develop ethical standards and practices of cultural orientation and humility. Hopgood has been a longtime member and leader with the Asian American Journalists Association. In 2020, she was recipient of the New Leaders Association's Barry Bingham Sr. Fellowship Award for encouraging student journalists of color.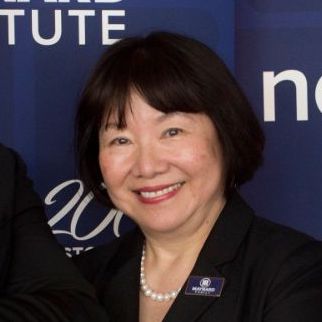 Evelyn Hsu
Evelyn Hsu is the co-executive director of the Maynard Institute. She will guide the strategic direction of the Newsroom Transformation Program. She joined the institute in 2004 as director of programs. Most recently, she was senior director for programs and operations. She worked as a reporter at the San Francisco Chronicle and The Washington Post. She was an associate director of the American Press Institute and a member of the faculty of the Poynter Institute. She is a past national president of the Asian American Journalists Association. She is a graduate of the Maynard Institute's Summer Program for Minority Journalists.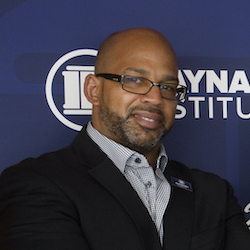 Martin G. Reynolds
Martin G. Reynolds is the co-executive director of the Maynard Institute. He is the co-leader of the Newsroom Transformation Program. Before being named to leadership of the Maynard Institute, Martin was a senior fellow for strategic planning for the institute, helping to oversee planning and implementation of the "MIJE Re-Imagined" project. He is co-founder of Oakland Voices, a community storytelling project that trains residents to be community correspondents. For his work there, he was named as Digital First Media's Innovator of the Year. Before his Maynard fellowship, Reynolds was senior editor for community engagement and training for 18 years with the Bay Area News Group and editor-in-chief of the Oakland Tribune between 2008-2011. Reynolds was also a lead editor on the Chauncey Bailey Project, formed in 2007 to investigate the slaying of the former Oakland Post editor and Tribune reporter. Reynolds is also director of the Reveal Investigative Fellowships from the Center for Investigative Reporting. He has helped to raise more than $1 million from foundations to support reporting and community engagement initiatives. He conducts Fault Lines diversity training programs for media companies, colleges and universities. He is a sought-after speaker on the state of diversity, trust and inclusion in journalism.
APPLICATIONS NOW CLOSED
We are no longer accepting applications for the Equity & Belonging Newsroom Transformation program, funded by the John S. and James L. Knight Foundation. Our teams of specialists will use an embedded coaching model to help news organizations better inform underserved communities and establish workplace cultures of belonging. Learn more about the program.