Executive Staff

Evelyn Hsu
Co-Executive Director, Programming and Operations
Longtime diversity advocate Evelyn Hsu is co-executive director of the Maynard Institute for Journalism Education and a graduate of its Summer Program for Minority Journalists early in her career. Evelyn Hsu joined the institute in 2004 as director of programs. Hsu, a former reporter at the San Francisco Chronicle and Washington Post, is past president of the Asian American Journalists Association. She was an associate director of the American Press Institute and a member of the faculty of the Poynter Institute.

Martin G. Reynolds
Co-Executive Director, External Affairs and Funding
Prior to being named to the leadership of the organization, Reynolds served as a senior fellow for strategic planning for the institute, helping to oversee the planning and implementation of the "MIJE Re-Imagined" project. Reynolds is co-founder of Oakland Voices, a community storytelling project that trains residents to serve as community correspondents. He was named as Digital First Media's Innovator of the Year for his work on Oakland Voices.
Prior to his Maynard fellowship, Reynolds was senior editor for community engagement and training for Bay Area News Group and served as editor-in-chief of The Oakland Tribune between 2008-2011. His career with Bay Area News Group spanned 18 years. Reynolds was also a lead editor on the Chauncey Bailey Project, formed in 2007 to investigate the slaying of the former Oakland Post editor and Tribune reporter. Reynolds also servers as the director of the Reveal Investigative Fellowships from the Center for Investigative Reporting. Reynolds has helped to raise more than $1 million from foundations to support reporting and community engagement initiatives. Reynolds also conducts Fault Lines diversity training programs for media companies and colleges and universities. He is a sought-after speaker on the state of diversity, trust and inclusion in journalism.

Alida Birnam
Operations Manager
Alida Birnam joined the institute in December 2017 as executive administrator and keeps the Institute's operations infrastructure running smoothly. From accounting to human resources, Alida is an integral member of the Maynard Institute team. Prior to joining the Maynard Institute, Alida worked at the Center for Investigative Reporting assisting with the logistics for their diversity fellowship program. She received her BS in Business Administration from U.C. Berkeley and holds a Master's degree in International Business from Monterey Instutte of International Studies (now Middlebury). She also homeschooled her three children who are now adults pursuing careers in Los Angeles and the San Francisco Bay Area.

Felecia D. Henderson
Director for Cultural Competency
Felecia Henderson is Director for Cultural Competency at the Maynard Institute for Journalism Education. Since 2020, she has served as a coach on Diversity, Equity, Inclusion and Belonging issues to 100-plus print and broadcast news organizations nationwide that participate in the Table Stakes digital newsroom innovation program. She also leads Maynard's signature Fault Lines® training program, the cultural competency curriculum for colleges and universities, and is a newsroom organizational change consultant.
Prior to joining the institute, Felecia was Assistant Managing Editor at The Detroit News where she was a member of the senior management team responsible for newsroom operations. In 2009, she successfully co-facilitated the largest newsroom change initiative to transition the organization to a digital news, four-day single copy, two-day home delivery model.
She began her journalism career at her hometown newspaper, The Courier-Journal in Louisville, KY, graduated from the Maynard Institute's Editing Program for Minority Journalists at the University of Arizona, and held editing roles at the Detroit Free Press and Cincinnati Post.
Felecia is a founding member of the National Association of Black Journalists' Visual Task Force. Locally, she was elected president and vice president-print of the Detroit NABJ.
Felecia earned a bachelor's degree in Radio-TV/Journalism from Murray State University, which named her a Distinguished Alumna in 2019, and a Master of Organization Development from Bowling Green State University. She holds certification in Diversity and Inclusion from Cornell University and is a certified Emotional Intelligence practitioner from RocheMartin, an international leadership development organization.

Odette Alcazaren-Keeley
Director, Maynard 200
Odette Alcazaren-Keeley is a diversity communications and media executive, and currently serves as the director of the Maynard 200 journalism fellowship program of the Maynard Institute for Journalism Education. In 2022, she was the recipient of the Society of Professional Journalists, Northern California chapter, Unsung Hero Award and received recognition for her role as Director of the Maynard 200 Fellowship program, "one of the most powerful incubators for journalists of color in the country."
She is also the president and founding partner of Global MediaX, a strategic multicultural and international media consultancy group headquartered in the San Francisco Bay Area. Its lead clients include the Presidio Trust, recipient of a 2018 Public Service Award, the Maynard Institute for Journalism Education, the Oakland Asian Cultural Center, Catholic Charities of San Francisco and the African Diaspora Network. Previously, she had served as a consultant for the Democracy Fund.
A respected broadcast journalist, Odette's career spans 20-plus years in the United States and the Philippines. Previously, at New America Media [NAM], she was the national media network director, television and radio news anchor/executive producer, and chair and co-emcee of the NAM Ethnic Media Awards. She hosted and produced NAM's weekly segment on 91.7 FM KALW in the San Francisco Bay Area, the TV show "New America Now" and its monthly TV news magazine on Comcast Hometown Network [CHN] with the same program name. She was also an alternate anchor and segment producer for 'Upside' on Comcast CHN 104. In the 9/11 aftermath, Odette led the core group that launched the U.S. news bureau of The Filipino Channel TV of ABS-CBN International, headquartered in the Bay Area. She simultaneously served as news executive producer, co-anchor and head writer for "Balitang America" [News in America], the network's flagship newscast. In the Philippines, she had worked in the network's parent company, ABS-CBN Channel 2 as a news reporter, associate producer and head writer for its various production, news and current affairs programs and broadcast affiliates. Previously, she was a regular commentator and featured panelist on KQED TV and KQED Radio programs in San Francisco including 'This Week in Northern California' and 'Pacific Time.'
Odette is a board trustee of the Golden Gate National Parks Conservancy based in San Francisco and a board adviser for the Filipino Food Movement.
She graduated cum laude from the University of the Philippines Diliman, the country's premiere state university, with a B.A. in Mass Communication and minored in Broadcast Journalism.

Momo Chang
Co-director, Oakland Voices
Momo Chang is a freelance journalist based in the San Francisco Bay Area. Her work focuses on healthcare, immigration, education, Asian American communities, food and culture. She is a former staff writer at the Oakland Tribune. Her stories range from uncovering working conditions in nail salons to stories about "invisible minorities" like Tongan youth.
Momo has received journalism awards from the Society of Professional Journalists for investigative reporting and the Asian American Journalists Association, among others. Her work has appeared in the East Bay Express, San Francisco Chronicle, Wired, and The New York Times. Momo is primarily a print journalist who also produces audio and visual stories for documentary film and radio. She is formerly a Senior Contributing Editor for Hyphen and Content Manager at the Center for Asian American Media (CAAM).

Rasheed Shabazz
Co-director, Oakland Voices
Rasheed Shabazz is a multimedia journalist, with experience in print, digital, and broadcast journalism. Rasheed was born in Oakland and grew up in West Alameda.
Rasheed's work has been published in the East Bay Express, East Bay Times, Indybay, Oakland Local, Oakland Post, San Francisco BayView, and The Final Call. He previously hosted and produced radio news at KALX and hosted the The Black Hour podcast with the Peralta College's 9th Floor Radio. After receiving his Associates Degree in Journalism at Laney College in Oakland, he transferred to UC Berkeley and received Bachelors' Degrees in African American Studies and Political Science. While at Cal, he received an inaugural Google-AP Journalism and Technology Fellowship to launch a news website for the student magazine, Onyx Express. After graduating, Rasheed received a year-long Visiting Scholar appointment to teach journalism and media literacy with students on University of California campuses. Rasheed is a yoga teacher and triathlete, photographer, writer and world traveler.

Kat Ferreira
Marketing & Communications Director
Kat Ferreira joined the Maynard Institute in August 2021 as Marketing & Communications Director. She is honored to serve an organization that builds anti-racist, equitable newsrooms and empowers underrepresented voices in media.
Her professional background spans the public, private, and nonprofit sectors, with an emphasis on nonprofit technology consulting, community advocacy, membership fundraising, public policy research, online marketing, and social media. Prior to joining the Maynard Institute, Kat's nonprofit and technology consulting work focused on helping organizations streamline operations, grow constituencies, and improve program outcomes. With over ten years of experience in multi-channel marketing and online community engagement, she finds social impact storytelling to be most rewarding.
As an alumni correspondent of the Oakland Voices community journalism program, Kat values how the Maynard Institute creates space for narratives that center local communities of color. In collaboration with KALW Public Radio's "Sights & Sounds of East Oakland" program, Kat's segment about the Ghost Ship fire memorial mural was one of the Oakland Voices stories to receive the Northern California Society of Professional Journalists Excellence in Journalism award for Community Journalism in Radio/Audio.
Kat earned a B.A. in Sociology from Mills College and recently began helicopter pilot training. When she is not online, she enjoys walking around Lake Merritt and marveling at the resilient wildlife of Oakland's urban waterways.
Board Officers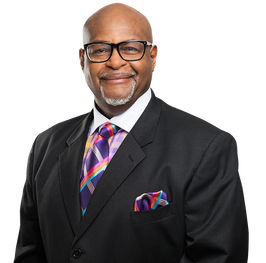 John X. Miller
John X. Miller is the former Senior Editor for Sports, Business and Features at The Dallas Morning News. Previously, he was senior editor for news, commentary and HBCUs for Andscape (formerly known as The Undefeated), ESPN's website that reports on the intersection of race, sports and culture.
Miller was managing editor of the Winston-Salem Journal newspaper for 21/2 years before moving to ESPN in 2016. He is a native of Winston-Salem and was the first African-American managing editor of the Journal.
He is a veteran journalist of more than four decades, having been a top editor at several newspapers across the country including the Detroit Free Press, USA Today, the Charlotte Observer, Winston-Salem Journal and Myrtle Beach Sun News. He was also the top editor at the Hickory (NC) Daily Record and Lansdale (PA) Reporter.
Significantly, he was a founding staffer of USA Today in 1982 and an original staff member of The Undefeated in 2016, making his decades-long career truly unique.
He has led award-winning newsrooms in Winston-Salem, Hickory, Myrtle Beach and Lansdale, capturing awards for public service, general excellence, reporting, editorial writing, multimedia journalism, online breaking news, diversity, newspaper design and outstanding cooperation as an Associated Press member.
He currently serves as board chair for the Maynard Institute for Journalism Education, and has served on various ASNE and APME boards and committees over the years. He has been a Pulitzer Prize Juror, a facilitator at the American Press Institute and was the first Donald W. Reynolds Distinguished Visiting Professor of Journalism at Washington and Lee University in 2005. He is a HistoryMaker, a member of Omicron Delta Kappa, the national leadership honor society, and Kappa Alpha Psi Fraternity Inc.
From 1999 to 2008, he was at the Detroit Free Press and the Detroit Media Partnership, first as the Free Press' Public Editor, then as the DMP's Director of Community Affairs. His primary responsibilities as Public Editor were writing corrections, handling accuracy, credibility, readership and ethical issues for the newspaper, and he also wrote a column in an ombudsman role.
He is a 1977 graduate of Washington and Lee University with a bachelor's degree in journalism, where he serves on the Advisory Board for the School of Journalism and Mass Communications.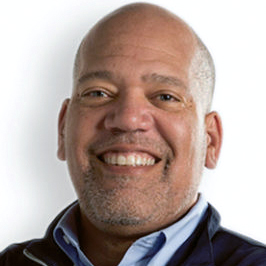 Christian Hendricks
Christian (Chris) Hendricks has been President for the Local Media Consortium (LMC) since 2018. He joined the LMC after a 25-year career at McClatchy where he led its digital efforts for more than two decades. During his McClatchy stint, Hendricks also served on the boards of Careerbuilder, Cars.com, and Apartments.com. Hendricks is also Managing Partner for Extol Digital, a business consultancy focused on helping media and media-related companies with strategy, go-to-market planning, and operations. In addition to the previously mentioned roles, he serves on the board of directors for Moonlighting, Recruitology and ITEGA. He is also a venture partner for Impact VC, a west-coast venture capital firm.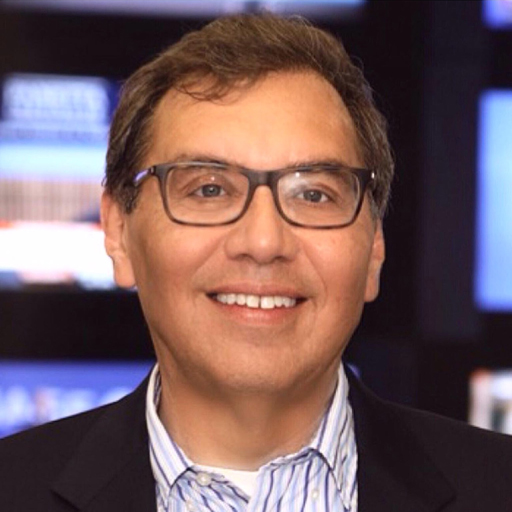 Bill Celis
Bill Celis is an associate professor at the USC Annenberg School for Communication and Journalism in Los Angeles. As a former associate director and associate dean at the school, he chaired the school's diversity committee that led to USC Annenberg winning the 2012 Diversity and Equity Award from the Association of Educators of Journalism and Mass Communication; in 2018, for his work in diversity, inclusion and mentoring, he was awarded the Barry Bingham Fellowship from the American Society of News Editors. As an administrator, he led curriculum and assessment reforms at USC Annenberg's journalism undergraduate and graduate programs, building a paid internship program for the graduate program. Celis is a former national correspondent for The New York Times and a former reporter and columnist for The Wall Street Journal. He serves on the executive committee as secretary of the Institute, where he previously served as a member of the editing program advisory committee in 1995-1997 and the strategic planning committee 2017-2018. Celis earned his master's degree in journalism from Columbia University and his bachelor's degree in English and journalism from Howard Payne University in his native Texas.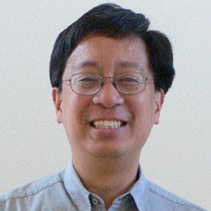 Dickson Louie
Dickson Louie is principal of Louie & Associates, a boutique San Francisco Bay Area consultancy that provides strategic planning, competitive analysis and executive development services to startups, nonprofits and Fortune 500 companies. He is co-founder, president and CEO of Time Capsule Press, a book publishing imprint focusing on creating books from archival material. Its content partners include Getty Images, the Los Angeles Times and The Washington Post. Its first title, the 2009 "Los Angeles Lakers: 50 Amazing Years in the City of Angels" was done in partnership with Getty Images and the Los Angeles Times and was a Wall Street Journal national best-seller in the sports hardback category. Louie has over 25 years of professional management experience in news media, having worked as a planning and business development executive at the Los Angeles Times, the San Francisco Chronicle and The Mercury News in San Jose. At those, he helped to oversee launch of several new initiatives, including the Ventura County and Valley Editions at the Los Angeles Times, the Viet Mercury Vietnamese-language weekly at the Mercury News and the "96 Hours" Thursday section and the San Francisco Chronicle Press book imprint. On the corporate staff of Times Mirror — then parent company of the Los Angeles Times, Newsday and the Baltimore Sun, among others — he oversaw finances of its $2 billion newspaper division. Louie was appointed a research associate across two academic years at Harvard Business School, where he authored over 20 management case studies for the second-year MBA course, "Marketing in the Marketspace." These included those on amazon.com, CBS Evening News, First Direct, The New York Times Electronic Media Company and QVC. He is a contributing author of three textbooks: "e-Commerce" (McGraw-Hill/Irwin, 2001), "Cases in e-Commerce" (McGraw-Hill/Irwin, 2001) and "Introduction to e-Commerce" (McGraw-Hill/Irwin, 2002). He is an adjunct professor at the Graduate School of Management at the University of California, Davis, and in the Executive MBA Program at San Francisco State University. A certified public accountant, Louie received his B.S. in Business Administration from California State University, East Bay and his MBA in Finance, Marketing, and Statistics from the University of Chicago. He completed the Advanced Executive Program at Northwestern University's Media Management Center. Louie is on the board of directors of the Maynard Institute.
Dorothy Butler Gilliam
Dorothy Butler Gilliam, the Washington Post's former reporter, editor and columnist, in 1961, historically became The Post's first black female reporter. During her distinguished career, spanning more than five decades, she has become a revered icon in American journalism, a fierce advocate for women's rights, a fervent civil rights activist and renowned author. "Journalism took me places that I would not normally go," Gilliam says.
Most recently, in January 2019, Gilliam published her riveting memoir, "Trailblazer: A Pioneering Journalist's Fight to Make the Media Look More like America." Spurred by numerous public speaking and book-signing engagements and bicoastal news media interviews, including one on The Daily show with Trevor Noah, Gilliam's autobiography has become a hot-selling item. The book's first printing nearly sold out within three months, as readers devoured Gilliam's historic, poignant and first-hand accounts of the evolution of journalism, social and political discourse – and civil rights in America.
Gilliam began her more distinguished journalistic career in the segregated South, as a reporter for the Memphis Tri-State Defender, a black-owned newspaper. There, she covered major civil rights events, including the Little Rock Nine, the federally enforced integration of Arkansas' public schools. In 1961, Gilliam became The Post's first female black reporter. One of her early assignments was covering James Meredith's integration of Ole Miss. At that time, Mississippi was infamously known in American black circles as "The Land of Black Death." On this assignment, skirting active Klu Klux Klan members, Gilliam literally "slept with the dead," catching a few hours of nightly rest in a black funeral parlor, later filing her story entitled: "Mississippi Mood: Hope and Fear."
She worked for The Post for more than 30 years, moving from reporter to editor – and then attaining pundit status as a columnist, covering politics, education and race relations. She also served as president of the National Association of Black Journalists and founding director of the Young Journalists Development Project. At The Post, and via those organizations, she championed the cause, preparation and integration of female reporters into mainstream America's news media.
In the mid-60's, Gilliam left The Post to devote more time to her children, but kept her hand in journalism as a part-time reporter for WTTG TV's Panorama program in Washington, D.C., while writing free-lance magazine articles. She returned to The Post in 1972, as its Style section assistant editor, recasting that section from a mere lens into contemporary women's fashion, into wider, and much-emulated discourse (among U.S. newspapers) reflecting women's interests and issues.
Gilliam moved from editor to columnist, in 1979, at The Post, opining about education, politics, race, sometimes sharing anecdotes gleaned from her personal experiences. She left that position in 1998 to found and develop the Young Journalists Development Program, The Post's long-term initiative to educate, cultivate and hire aspiring young minority journalists. She retired from The Post in June 2003 and for the following two years served as Jet Magazine's associate editor.
In addition to writing her latest book, Gilliam has authored "Paul Robeson, All American," and contributed to "The Edge of Change: Women in the 21st Century Press: 2009." Gilliam earned her bachelor's degree in journalism from Lincoln University in Jefferson City, Mo., and her master's degree at Columbia's Graduate School of Journalism. In 1979, she won Columbia's School's Journalism Alumni of the Year Award, and in 1991, she was honored as a fellow at the Freedom Forum Media Studies Center at Columbia, where she studied racial diversity in American media. In 1996, she became a fellow at the Institute of Politics as the John F. Kennedy School of Government, at Harvard University.
Gilliam was born in Memphis, Tenn., and grew up in Louisville, Ky. She was married to the renowned abstract artist Sam Gilliam, with whom she has three daughters and three grandchildren. She is a member of the Metropolitan A.M.E Church in Washington, D.C., where she serves on its Steward Board and chairs its Commission on Public Relations.
Here are some thoughts Gilliam's contemporaries have shared about her and her latest work:
Pulitzer Prize-Winning & Former Washington Post Reporter Carl Bernstein: "Dorothy's inspirational life story is the journey of a daughter of the South who became a pioneering black woman journalist, an influential voice in the pages of The Washington Post, a national leader of the movement to foster diversity in the news media, and a dedicated mentor to countless aspiring young journalists. And, it (her latest book) is a welcome gift for colleagues and readers who have benefited from her work and presence in our lives."
Former Washington Post Publisher Don Graham: Dorothy is a great reporter, a pioneer for all women in the news business, and African American women particularly. Her story is about a time in American journalism where courage and brilliance were called for in the white-male bastions that were American newsrooms. It's (her latest book) a story that has been waiting a long time to be told."
Gloria Steinem, Feminist, Writer, Editor, Lecturer and Co-Creator of New York and Ms. magazines: Dorothy Gilliam is that most rare of revolutionaries, one who not only climbs the barricades, but let's down a ladder to help others up, too."
Born in Memphis, Tenn., Gilliam grew up in Louisville, Ky. and graduated cum laude from Lincoln University in Jefferson City, Mo. with a B.A. in Journalism. She earned her master's degree at the Columbia University Graduate School of Journalism, and was honored as a recipient of the Columbia Graduate School of Journalism Alumni of the Year Award in 1979. In 1991, she was a fellow at the Freedom Forum Media Studies Center at Columbia University, studying racial diversity in the American media. In the fall of 1996, she was a fellow at the Institute of Politics at the John F. Kennedy School of Government at Harvard University. Among the honors she has received are Lifetime Achievement Awards of the Washington Press Club Foundation in 2010, induction into the Society of Professional Journalists' Hall of Fame in 2002 by the Washington, D.C. Chapter, induction into the NABJ Hall of Fame in 1992; winner of the University of Missouri Honor Medal in Journalism in 1998; the Unity Award in Journalism from Lincoln (Mo.) University; and the Ann O'Hare McCormick Award from the New York Newspaper Women's Club while a student at Columbia.
Board Members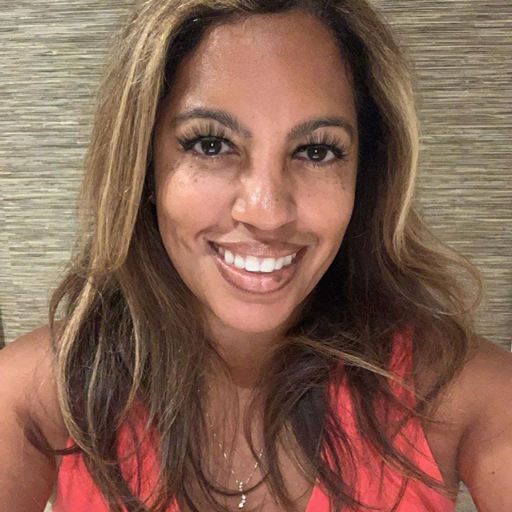 Sarah Allen
Sarah Allen has 20 years of experience working in various areas of media; including video production, online media and writing. Shortly after graduating college, she moved to Los Angeles to pursue a career in Broadcast media and was hired as one of the first employees for a start-up network called the Tennis Channel; which has since been on the air for 15 years. She also got on the ground floor of the now defunct, Current TV, founded by former Vice President, Al Gore. She eventually transitioned from broadcast to print and online media. She has a Bachelor's degree in radio & TV from San Francisco State University, is a member of the National Association of Black Journalists and has served as a board member for the Bay Area Black Journalists Association since January, 2011. Sarah loves connecting people through community organizing and event planning. She recently hosted a panel discussion in Miami at the National Association of Black Journalists convention with Ice Cube and the BIG3 on Diversity in Sports.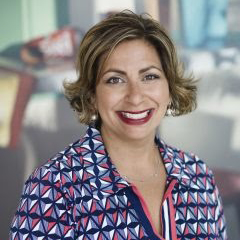 Kim Bardakian
Kim Bardakian is the Director of Media Relations for the Kapor Center, a non-profit which aims to make the technology ecosystem and entrepreneurship more diverse and inclusive. She also works with the Venture Capital arm, Kapor Capital, an early, seed-stage impact investing firm.
Prior to the Kapor Center, Kim served as the VP of PR and Community Relations for Visit Oakland, where she worked with local, national and international press to showcase all the positive things going on in "The Town."
She currently serves as an active member with the National Association of Black Journalists (NABJ), PRSA (San Francisco Chapter) and involved in a variety of other PR and media organizations. A native New Yorker, Kim holds both a Bachelor of Arts and Masters of Arts from the University of Michigan, Ann Arbor. She proudly resides in Oakland where she is an avid tennis player and can be seen out and about dining at many of the great Oakland restaurants.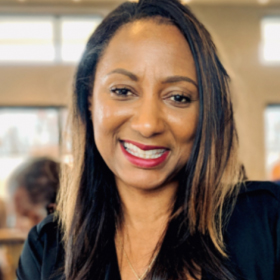 Susan Leath
Susan Leath directs the Center for Innovation and Sustainability in Local Media. She's responsible for the strategic, financial and operational success of the Center. The Center supports existing and start-up news organizations through its dissemination of applied research and the development of digital tools and solutions. The economic and business research of UNC's Knight Chair in Journalism and Digital Media Economics and the Knight Chair in Digital Advertising and Marketing. In addition, it supports professors and students associated with the Reese News Lab, which designs, tests and adapts digital tools for use in small and mid-sized newsrooms.
Leath is the former regional president of the USA Today Networks media groups in Delaware and Maryland where she directed the strategic, financial and operational success of the network and its associated products, successfully repositioning the brand as multimedia platform in the minds of consumers and business leaders. Leath led and developed a 400-person team, built strategic partnerships that improved marketplace positioning and established sustainable value propositions managing/optimizing core and new growth revenue streams.
She started a management consulting firm, Leath Consultant Group, LLC, to help organizations operate more effectively, identify and develop new revenue streams, establish and activate a strong communication strategy, and build relationships with internal and external stakeholders.
Leath is an accomplished leader recognized for excellent strategic and operational skills with a passion for connecting people and strengthening communities. Her career spans over two decades in the media industry.
Leath is a lecturer at the UNC Hussman School of Journalism and Media in Chapel Hill, N.C. She is a former lecturer at the School of Mass Communications at NC Central University in Durham, N.C., specializing in media ethics.
She is a Maynard 200 Executive Coach and Mentor. She serves on the Board of Directors of Carolina Public Press and Public Media NC (UNC-TV) Black Issues Forum Advisory Council. Her prior roles include almost five years as the president and publisher of the Centre Daily Times in State College, Pennsylvania. She climbed through the advertising ranks at newspapers owned by The New York Times in Florida and Alabama, including Florida's largest newspaper, the Tampa Bay Times.
Susan is a graduate of the University of Alabama with a bachelor's in advertising with a concentration in marketing.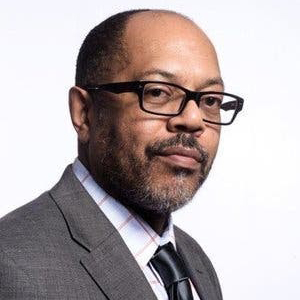 Kevin Merida
Kevin Merida is the executive editor of the Los Angeles Times, one of the largest major metro newspapers in the country. After a six-month search, The Los Angeles Times selected Merida to strengthen the publication's news coverage and digital offerings. The current owners of the Los Angeles Times, Dr. Patrick and Michele Soon-Shiong, indicated earlier this year that stronger coverage of "Black, Latino, Asian and underrepresented communities" is a priority for the publication.
Prior to his role at the Los Angeles Times, Merida was senior vice president at ESPN and editor in chief of The Undefeated, the premier platform exploring the intersections of race, sports and culture. He also oversaw investigative and news enterprise journalism at ESPN, and formerly supervised the television shows, Outside the Lines and E:60. Since its launch in May 2016, The Undefeated has won numerous awards for its content, produced six television specials, five music videos, two children's books, and convened more than 10 townhalls and other live forums on topics ranging from the achievements of black female athletes to social activism in sports.
Before joining ESPN in November 2015, Merida spent 22 years at The Washington Post as a congressional correspondent, national political reporter, longform feature writer, magazine columnist and senior editor in several roles. He led the national staff for four years during the Obama presidency, and was managing editor overseeing news and features coverage for three years. During his stint as managing editor, The Post won four Pulitzer Prizes and embarked on a digital transformation that made it one of the fastest growing news organizations in the country.
Merida is the co-author of "Supreme Discomfort: The Divided Soul of Clarence Thomas" and "Obama: The Historic Campaign in Photographs." He also is the editor of "Being a Black Man: At the Corner of Progress and Peril," an anthology based on an award-winning Washington Post series.
Merida serves on the boards of Boston University, WBUR, the Kaiser Family Foundation, the Philip Merrill College of Journalism, and the Wallace House at the University of Michigan.
He lives in Los Angeles, with his wife, the writer Donna Britt, and youngest son.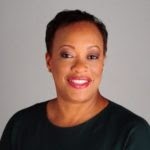 Debra Adams Simmons
Debra Adams Simmons, executive editor for culture at National Geographic Magazine, was a 2016 fellow of the Nieman Foundation for Journalism at Harvard University. She was managing editor and editor of The Plain Dealer in Cleveland for seven years before joining the newspaper's parent company, Advance Local, as a vice president in 2014. There she worked to strengthen content across its 30 newspapers and websites, identified and developed news talent and worked on content initiatives for diverse audiences. A 30-year news veteran, Simmons has extensive reporting, editing and senior news management experience. She was editor of the Akron Beacon Journal for four years and an editor and reporter at The Virginian-Pilot in Norfolk, the Detroit Free Press, the Hartford Courant and the Syracuse Herald-Journal. She was president of the Associated Press Media Editors in 2014, recently completed a term on the board of the International Women's Media Foundation. She is the board chair of the Maynard Institute and is on the board of the American Society of News Editors. She has a bachelor's degree from Syracuse University's College of Arts & Sciences and the S.I. Newhouse School of Public Communications.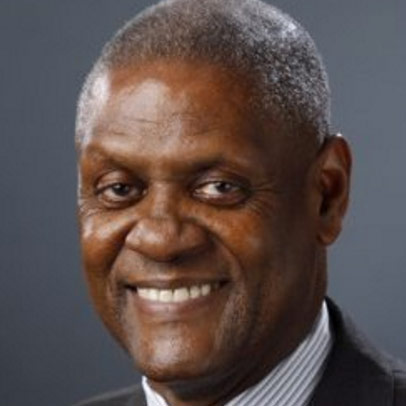 Virgil L. Smith
Virgil L. Smith is the Principal Consultant of the Smith Edwards Group, LLC. Smith started the consulting firm in October 2015 after retiring from the Gannett Company, where he worked for 24 years as a president and publisher and corporate HR executive focused on talent development, talent acquisition, talent management and diversity. Prior to joining Gannett, Smith spent 20 years with the McClatchy Company, where he held a number of executive positions. He counts hundreds of professionals he has assisted with managing and achieving their career and life goals.
He continues to be involved with diversity and leadership issues serving on the FOX News Workplace Professionalism and Inclusion Council and is a consultant and career coach for the Asian American Journalists Association Executive Leadership Program, and he serves as Executive in Residence for the Maynard 200 Advanced Leadership Program. He also serves on the journalism advisory boards for Lillian Lodge Kopenhaver Center for the Advancement of Women in Communications at Florida International University, the Mayborn School of Journalism, at the University of North Texas and the Global School of Global Journalism and Communication at Morgan State University.
Smith earned his Bachelor of Science and Master's degree from the University of San Francisco and was awarded an Honorary Doctorate from the University of North Carolina, Asheville.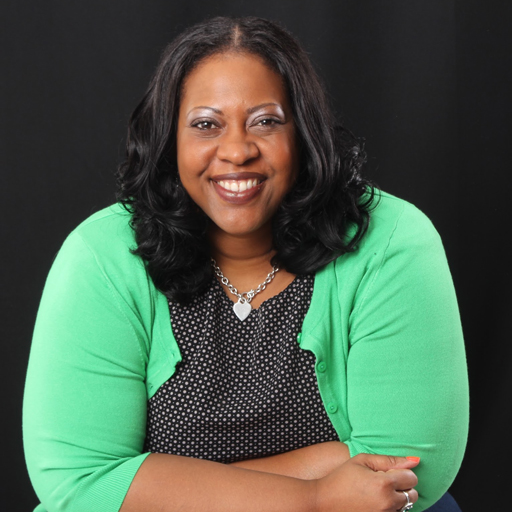 Aprill O. Turner
Aprill O. Turner is a public relations professional with nearly twenty years of experience working with non-profit and corporate clients, as well as elected officials, in the areas of political and communication strategy, message development, media training, crisis communications, and public affairs. Currently Aprill is Principal of Turner Communications, LLC, where she practices her motto, "public relations with a purpose" and enjoys advancing worthy causes. She has worked with: The NAACP, Education Post, The National Association of Black Journalists, Higher Heights for America, The National Black MBA Association, The National Alliance of Public Charter Schools, The Children's Dental Health Project, Resilience Force, and Medgar Evers College's Center for Law and Social Justice.
Previously, Aprill worked on Capitol Hill in several media capacities, including Press Advisor to House Speaker Nancy Pelosi of California, Deputy Press Secretary to Congressman Stephen Lynch of Massachusetts, Communications Director to Congresswoman Sheila Jackson Lee of Texas and Congresswoman Carolyn McCarthy of New York. Aprill has also been a Senior Account Executive at CooperKatz Public Relations in New York City, as well as planned and conducted media outreach initiatives for New York Lawyers for the Public Interest and the National Campaign to Restore Civil Rights. Additionally, she has led media strategy for several local, Congressional and Senatorial campaigns.
Aprill teaches public relations at Trinity Washington University and Montgomery College. She is a member of the Public Relations Society of America, the National Press Club, the National Black Public Relations Society, The National Communications Association, ColorComm, and a former board member of the National Association of Black Journalists. Aprill holds a bachelor's degree in legal communications from Howard University and a master's degree in political communication and fundraising from The George Washington University, and she is currently in the dissertation phase of her doctorate program in Strategic Communications at Regent University. Aprill has obtained her Accreditation in Public Relations (APR).