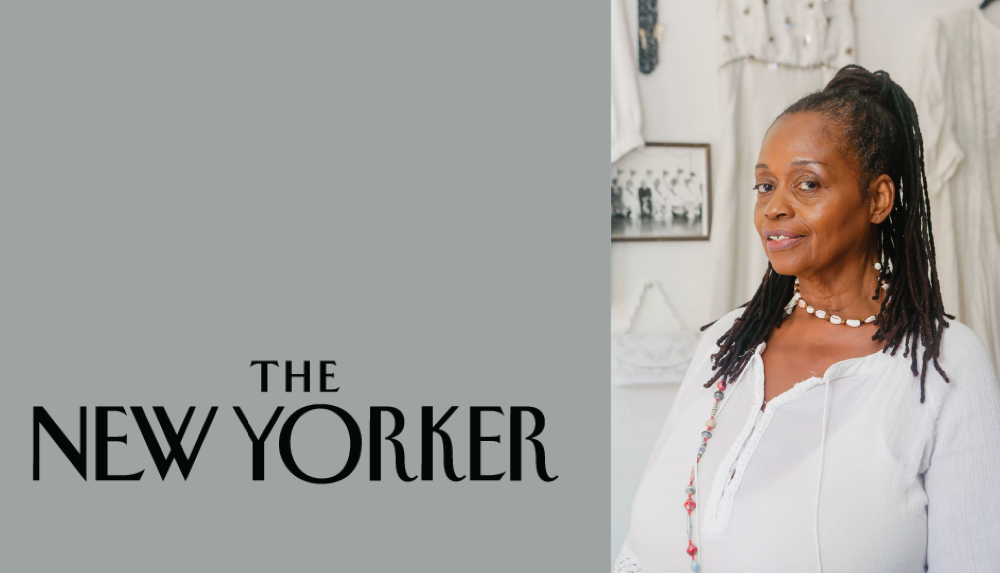 Our Oakland Voices alumna, and Oakland's very own first Poet Laureate Ayodele Nzinga, is featured in a new film released this week at The New Yorker. The 17-minute film is called The Game God(s) and is directed by filmmaker Adrian L. Burrell, focusing on the relationship between Black Americans, the American Dream, and capitalism.
Nzinga collaborated with Burrell in writing a spoken word poem, which she reads as a monologue in various settings throughout Oakland "with all the gravitas of a priestess," according to The New Yorker writer Maya Chesley. Nzinga's riveting read connects the theme throughout the film in a powerful, dynamic way.
Director Burrell, who grew up in Oakland, displays his filmmaking prowess through interviews with imprisoned men, a drug dealer, a former Madame, a man who was shot, a formerly incarcerated woman speaking about the horrors of prison and suicides within prisons while juxtaposed with a scene of her tenderly holding her baby while bathing.
The film raises questions about the so-called American Dream and why so many are shut out of the dream. "I believe the American Dream is like a carrot," Burrell tells The New Yorker. "You can sail it out in front of people who were never meant to be citizens."
The Game God(s) is Executive Produced by another Oakland filmmaker, Pete Nicks, who recently premiered his Netflix documentary Homeroom.
More about Oakland Voices
Maynard Institute professional development programs have the goal of fueling the pipeline of journalists of color into the newsrooms of America. Oakland Voices is a nine-month program led by the Maynard Institute for Journalism Education that trains Oakland residents to tell the stories of their neighborhoods. Oakland Voices (OV) correspondents are trained in digital media storytelling — writing blogs and online pieces, taking photos, shooting video, and using social media to discuss issues that matter most in their communities.
This blog was written by Oakland Voices Co-Director Momo Chang and originally appeared on the Oakland Voices website.