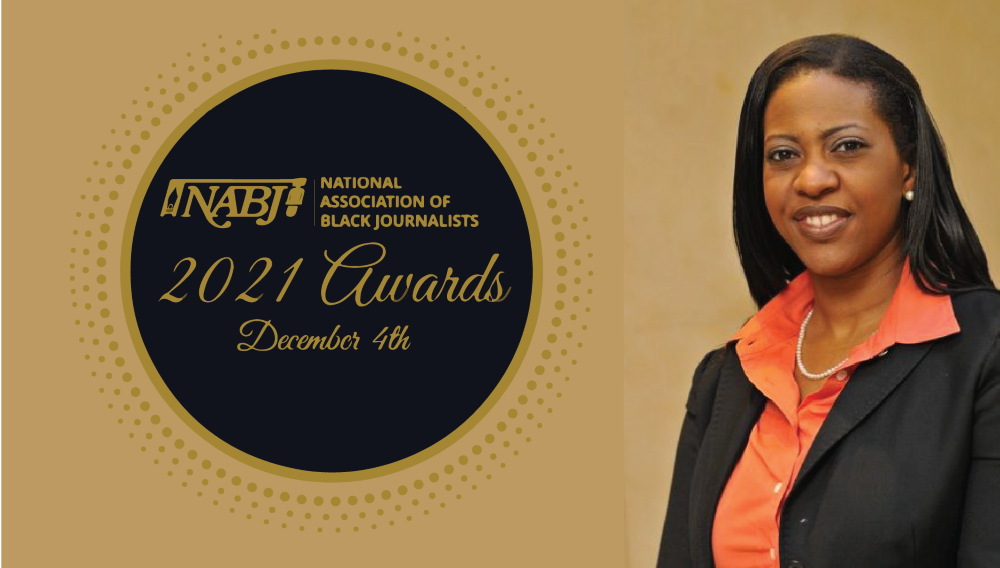 The Maynard Institute congratulates board member Aprill O. Turner for being named the Special Honors recipient of the 2021 Patricia L. Tobin Media Professional Award by the National Association of Black Journalists (NABJ). A seasoned public relations strategist with deep roots in the political world, Turner has led media strategy for several local and national political campaigns. Her expertise includes message development, media training, crisis communications and public affairs.
About the NABJ Patricia L. Tobin Media Professional Award
Patricia L. Tobin was a pioneering publicist, media entrepreneur, and co-founder of the National Black Public Relations Society. One of NABJ's Special Honors, the Patricia L. Tobin Media Professional Award is given to an entrepreneur, public relations/advertising/marketing professional, or media owner that serves as a trailblazer in the media realm and is responsible for a positive impact of Black coverage and the media profession.
To be selected for this Special Honor, Turner is recognized through her work and service display a commitment to NABJ's goal of fostering an exemplary group of professionals that honors excellence and outstanding achievements in Black journalism and outstanding achievement in the media industry as a whole.
Proud to follow in Tobin's footsteps
"I am beyond honored to receive NABJ's 2021 Pat Tobin Media Professional Award," said Turner.
"NABJ member Pat Tobin of Los Angeles passed away in 2008. Tobin was president and CEO of Tobin and Associates, a prominent minority, woman-owned public relations firm. She was a dedicated activist for causes that impacted minorities, women and youth; and was co-founder of the National Black Public Relations Society."
"It makes me proud to have had the opportunity to meet Pat Tobin and witness the large impact that she had. It also makes me proud to follow in her footsteps, especially in the love that we both have for public relations, seeing other Black professionals excel in it and how much we both love NABJ." Aprill O. Turner, Maynard Institute board member and NABJ's 2021 Patricia L. Tobin Media Professional Award Winner
The 2021 NABJ virtual awards ceremony on December 4th
NABJ inducted 8 new members into its Hall of Fame and awarded 14 Special Honors to Black journalists and communicators from around the world during a virtual awards ceremony December 4, 2021. The event streamed online and featured special guests, entertainment and interactive features. Read more about the 2021 NABJ award receipients.
NABJ offers innovative training, career advancement opportunities and advocacy initiatives for Black journalists and media professionals worldwide. The association's annual awards honor the groundbreaking accomplishments of Black journalists and those who support the Black community in the media. Learn more about NABJ.