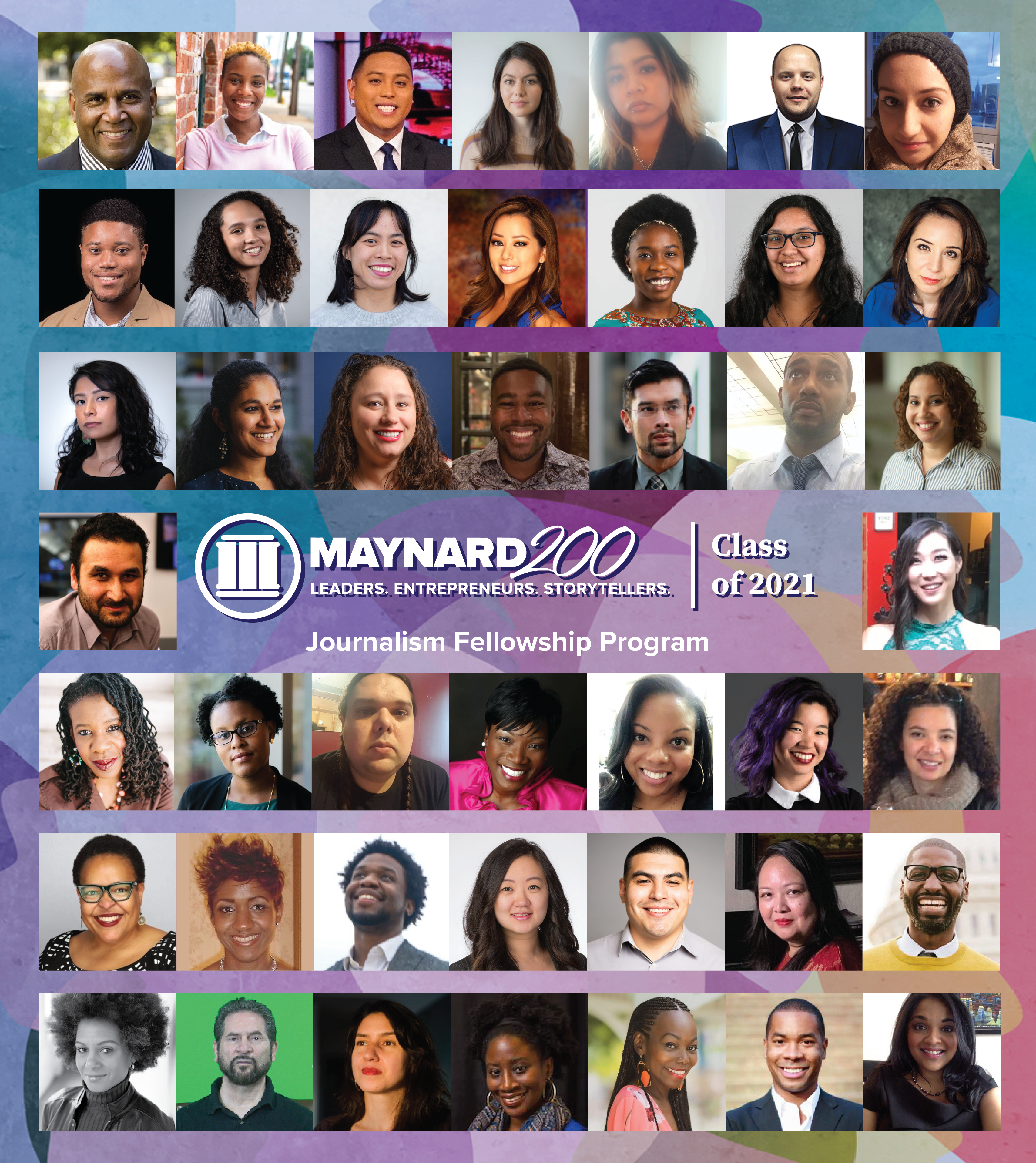 Executive editor of the LA Times will open the first day of training
Our opening reception will feature a fireside-style chat between Maynard Institute co-executive director, Martin Reynolds and Kevin Merida, executive editor for the Los Angeles Times. Merida is also a member of the Maynard Institute board of directors and an alumni of the Maynard Institute's Editing Program.
One of the Maynard Institute's core programs, the Maynard 200 Fellowship provides advanced training to mid-career journalists of color to prime them as candidates for higher leadership roles.
The program seeks out journalism professionals currently working in three areas of focus: entrepreneurship, executive leadership and storytelling. Each track is led by accomplished experts, and this year we are lucky to have award-winning investigative reporter and author Aaron Glantz for storytelling, media strategist Dickson Louie for media entrepreneurship and former newsroom C-suite executive Virgil Smith in executive leadership.
"The relentless uncertainty of our time made it necessary for us to pivot back to an all-virtual training week to keep all participants safe. But what remains unchanged is our commitment at Maynard 200 to deliver cutting-edge training, diverse frameworks and a year-long 1:1 mentorship, grounded in MIJE's core values of equity and belonging," said Odette Alcazaren-Keeley, director of the Maynard 200 program.
"We are again privileged as in previous fellowship years, with the caliber of our faculty and also mentors, matched 1:1 to our 44 fellows. They represent expertise not only from general market and ethnic media, but across various disciplines as well— which align in our mission of advancing the leadership power, change agency and authentic voice of our fellows," she explained.
"We look forward to strengthening the strong spirit of community that we built together with our M200 cohort since our first training week," Alcazaren-Keeley added.
Maynard 200 fellowship accelerates careers through mentorship
The 2021 fellows completed their first week of intensive training in April of this year, where they attended panels and discussions formulated to hone their skills. Our fellows have already made huge strides and career changes with the support of their track chiefs.
The Institute has trained two outstanding cohorts prior to the 2021 class, who are now being promoted in both mainstream and ethnic media newsrooms such as the New York Times, Los Angeles Times, Mother Jones, theGrio, the Associated Press, the Washington Informer, Mundo Hispanico, Nieman Journalism Lab, among many others, or earning grants for entrepreneurial media ventures.
After the formal training, fellows are paired with a high-level journalist who has committed to mentoring the fellow for a year.
The program is tuition-free thanks to funding by Google News Initiative, Craig Newmark Philanthropies, The Hearthland Foundation and the McClatchy Foundation. Learn more about the 2021 Fellows.