Week 1 Training: April 12-16, 2021
Virtual via Zoom Video Conferencing
Official Roster of Fellows
Biographies + Track Assignments
Storytelling Track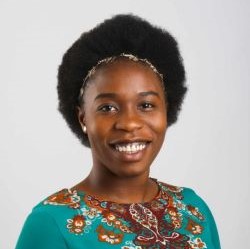 Marina Affo
Marina will join the Quick Strike Investigations team at The Philadelphia Inquirer April 19. Most recently, she covered the Wilmington community, writing enterprise stories at Delaware Online/The News Journal. Included were deep dives into inequity in medical care for Black women. She also wrote for USA Today marking the first anniversary of Breonna Taylor's shooting death in Louisville. Previously, she was a community and business reporter at The Sheboygan Press in Wisconsin and an editorial assistant at ProPublica in New York City. She has a B.A. in Government & Legal Studies and History from Bowdoin College.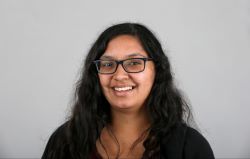 Stephanie Casanova
Stephanie, a reporter and digital producer at the Arizona Daily Star in Tucson, writes breaking news, features and stories about social justice and public safety, and helps to manage the website. She also reports and writes in Spanish producing content for La Estrella de Tucson, the paper's Hispanic brand.
During a seven-year journalism career, she has covered breaking news, county government and an Army base among other beats at The Manhattan Mercury in Kansas and in Arizona. She is passionate about narrative, in-depth storytelling that is inclusive and reflects the diversity of communities she covers. She has B.A. degrees in Journalism and Philosophy from the University of Arizona.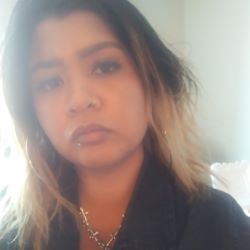 Eleanore Catolico
Eleanore, a Detroit-based freelance journalist, is passionate about community reporting and engagement. Previously, she covered K-12 education for Chalkbeat Detroit and was the civic reporter for WDET-FM 101.9, Detroit's public station. Her work has appeared in BridgeDetroit, Chicago Reader, The Chicago Reporter and Yes! magazine.
She has received fellowships from City Bureau in Chicago, the Journalism and Women's Symposium and the Institute for Journalism and Natural Resources. In 2020, she was awarded second place in feature writing by the Michigan Press Association. She is a graduate of DePaul University, majoring in English with a creative writing concentration.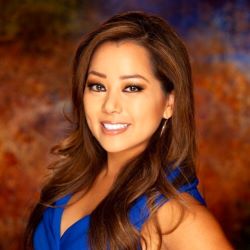 Angela Chen
Angela became a morning anchor at KESQ-TV, the ABC/CBS affiliate in Palm Springs after teaching at the USC Annenberg School of Journalism and Communication. Previously, she was a TV reporter at Fox 26 News in Houston, where she covered hurricanes, the 2016 election and two Super Bowls. Angela graduated from University of California San Diego with degrees in World Literatures, Writing and Psychology. She has an M.S. degree from Columbia University's Journalism School in New York City and went on to become a reporter for NY1 News. She has also reported for news stations in San Diego, Reno and Bakersfield, and several print and digital outlets, including The New York Times, HuffPost and Bustle.
An Emmy-nominated journalist, Angela has received the Lone Star and Philip S. Weintraub Media awards, and won RIAS German and N.S. Bienstock fellowships. In 2020, she was awarded a Society of Environmental Journalists grant and the largest grant of the Center for Health Journalism's 2020 Impact Fund. Both are dedicated toward a series on the Salton Sea.
Angela has lived in London and Taipei, is fluent in Mandarin, a certified scuba diver, a proud AAJA member of AAJA and a Pi Beta Phi alumna. She also loves "The Simpsons" and is on a perpetual hunt for the perfect burrito. Her days are spent with her husband and two dogs.
Angela graduated from UC San Diego with degrees in World Literatures, Writing and Psychology. She has an M.S. in Journalism from Columbia University.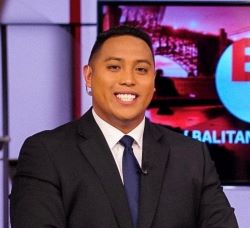 Rommel Conclara
Rommel is an anchor and multimedia journalist for Balitang America, The Filipino Channel's nightly news program. He began working for TFC in February 2014 and covers the Bay Area. He anchors every Friday evening and is on the ground finding and telling stories during the rest of the week.
Rommel is from Daly City, Calif., and served in the U.S. Marine Corps for eight years that included a 2006 deployment to Iraq. He graduated from San Francisco State University in 2012 with a B.A. in Broadcast and Electronic Communication Arts.
His noteworthy Bay Area coverages include the Napa County wildfires and the Golden State Warriors' championship runs. His noteworthy national coverage includes the 2016 Republican and Democratic conventions and the 2017 award of the Congressional Gold Medal to Filipino World War II veterans.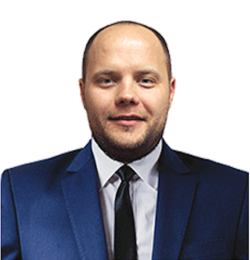 Ruslan Gurzhiy
For two decades, Ruslan has explored the life of the Slavic diaspora in the United States and its relationship with foreign political, religious and business elites in Russia and Ukraine. He focuses primarily on problems such as religious and political corruption in Northern California among Russian-speaking ethnic immigrant groups.
Among topics investigated are participation of Slavic immigrant churches in international corruption schemes, and real estate and investment fraud.
Born in Gomel, Belarus in 1981, he studied German history and language at secondary school in Munich and graduated from Gomel City Lyceum specializing in the German language and two years from the Gomel State University named after Francis Skaryna.
In 2001, Ruslan's family immigrated to the United States. Two years later, he was engaged in publishing before switching to television. In 2010, he interned in Moscow as a film editor at Russia Today television. He also worked that year as art director in St. Petersburg at TBN Russia, the Eastern European affiliate of Trinity Broadcasting Network.
In 2014, Ruslan created Slavic Sacramento, the first Russian-language news portal California and the most visited Russian-speaking news resource on the West Coast.
He also works in the film industry as a producer, writer and director.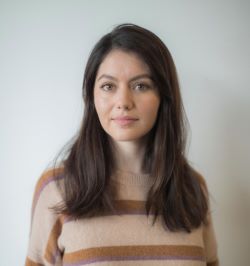 Estephany Haro
Estephany is an executive producer in the Bay Area at KDTV-DT (Univision 14) where she has worked as a news producer, newswriter and freelance assignment desk editor.
In 2018 and 2019, she won Emmy awards for coverage of wildfires in northern California.
The oldest of five children, she grew up in San Jose and has a B.A. in Journalism from San Jose State University.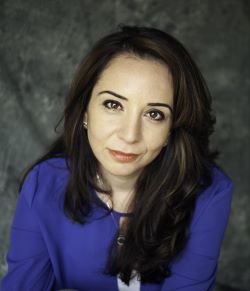 Dalia Hatuqa
Dalia is a multimedia journalist specializing in Israeli/Palestinian affairs and regional Middle East issues pertaining to business and economics, culture, art and U.S. foreign policy. She also writes about religion, minorities and immigration in the United States.
Since 2000, she has divided her time between the United States and the West Bank, covering a range of political, economic and cultural issues for print, TV and radio.
Dalia's work has been published in The Washington Post, The New York Review of Books, The Economist, Foreign Policy, The Atlantic and elsewhere. Her radio stories and commentary have aired on NPR, PRX's The World, the BBC and Monocle 24.
She is fluent in Arabic and has master's degrees from Northwestern University in Journalism and Birzeit University in International Relations.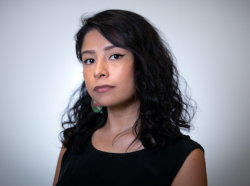 Thalía Juárez
Thalía is an award-winning documentary photographer and journalist based in New York City. Her passions and interests lie in local journalism, multimedia storytelling and reporting on issues affecting marginalized communities. Whether through visuals or writing, she approaches her work with curiosity, empathy and nuance.
Originally from Southern California, Thalía lives in Harlem by way of Baltimore, Pittsburgh and Austin. When not taking photos, she's reading, playing soccer, volunteering in her community, walking her pit bull or cuddling with her cat.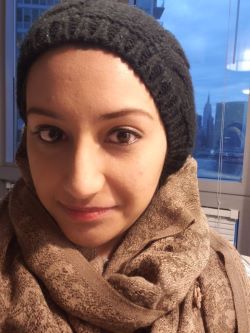 Sameea A. Kamal
Sameea is a news desk editor at the Los Angeles Times and has worked in journalism for more than 10 years. She started in local news reporting in Southern California, where she grew up, and switched to business reporting for trade publications focused on the green building and education sectors.
She has also been a digital editor at the Los Angeles Times and the Center for Public Integrity. Sameea is passionate about accountability reporting and making news accessible to all via content and design. As one of three IRE Journalist of Color fellows in 2020, she completed a yearlong investigation into the Trump administration's changes to Title IX regulations.
Sameea has a B.A. in Mass Communications from the University of California, Berkeley, and a B.S. in Journalism from Columbia University.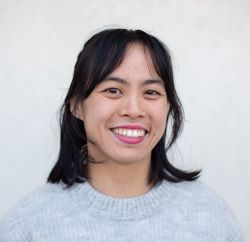 Sarah Mizes-Tan
Sarah is the first race and equity reporter for Capital Public Radio in Sacramento. Her interest in reporting on race began when she worked many years ago for a public radio station in a predominantly white community.
Her experiences there highlighted the need for a reporter who could build trust and cover such communities naturally overlooked by media. It also highlighted the importance of having a reporter who could understand that experience. She has lived and reported on the three U.S. coasts.
She has also reported on the many ways the pandemic has impacted communities of color and by the country's racial reckoning last summer. As an Asian American woman, she feels particularly passionate about covering stories on how children of immigrants assimilate and shape American society.
She has a B.A. in Writing Seminars from Johns Hopkins University and a B.S. in Print/Newspaper from Columbia University.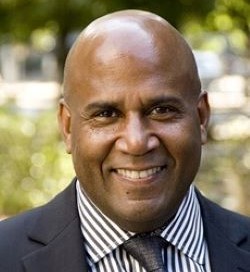 Herb Pinder
Herb is accountability coach at The Asbury Park Press, USA Today network New Jersey. Previously, he held top news and opinion editing/writing posts for newsrooms in New York and Delaware. He also practiced law in Pennsylvania and New Jersey.
In his free time, he guides runners with disabilities in road races, from 5Ks to marathons, with the group Achilles International. He lives in Manhattan.
A native of Philadelphia, he has a B.A. in Journalism from Indiana University of Pennsylvania and a law degree from Temple University.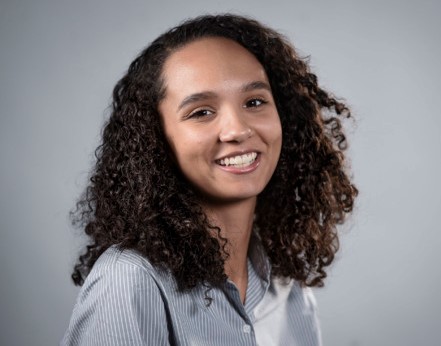 Cortlynn Stark
Cortlynn has worked at The Kansas City Star as a breaking news reporter since January 2020. In the last year, she has reported on stories that included investigating The Star's racist treatment of the Black community, the disproportionate impact of COVID-19 on Black Kansas Citians and featured the voices of Kansas City's activist community.
She is passionate about exploring equity issues, amplifying voices of the unheard, and great storytelling. She cannot wait to get started as a fellow and expand her skills to be able to better tell these stories.
Outside of work, Cortlynn enjoys spending time with her quarantine cat, reading, listening to audiobooks and hiking. She looks forward to being able to travel again. She also has a massive sweet tooth and doesn't drink coffee.
Cortlynn has a B.A. in Journalism from Missouri State University where she also studied Spanish.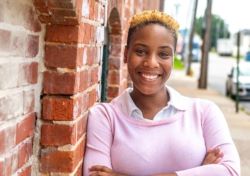 Jasmine Vaughn-Hall
Jasmine is the diversity and inclusion reporter for the York Daily Record/USA Today Network. After starting as a trending reporter there, she quickly found a passion for serving underrepresented communities by finding storytelling opportunities to foster solution-based journalism. She created and advocated for her current position, which had not existed in central Pennsylvania newsrooms.
She has contributed to impactful projects within the USA Today network, including an in-depth look at Black suffragists, a Tamir Rice enterprise piece and the "Justice In My Town" project highlighting local activists during a period of racial reckoning.
Jasmine has written thought-provoking, authentic columns discussing Black Lives Matter and Blue Lives Matter and contributes to USA Today's "This is America" newsletter centered on race, identity and the ways they shape our lives.
She has a B.A. in Journalism from California State University, Northridge.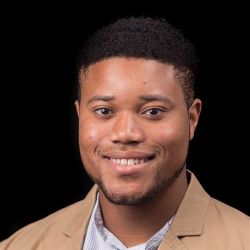 Mark Walker
Mark is FOIA coordinator and a reporter at the Washington bureau of The New York Times. Previously, he was a training director for Investigative Reporters and Editors. Before joining IRE, Mark worked as a watchdog reporter focusing on law and order at the Argus Leader in Sioux Falls, S.D.
In 2016, he was named South Dakota Outstanding Young Journalist of the Year and won the South Dakota Newspaper Association's public service reporting award for the series "Locked in Limbo" on mentally ill criminal defendants languishing in jail because of delays in mental competency evaluations.
A graduate of Fort Valley State University in Georgia, he grew up in Savannah.
Media Entrepreneurship Track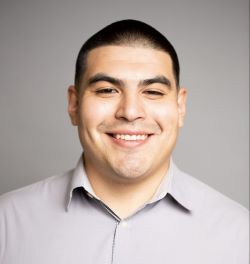 Pete D. Camarillo
Pete is a columnist and reporter who has written hundreds of NBA and NFL articles across the web. His passion for connecting with West Coast sports fans led him to starting PST Media. He is also a full-time media relations professional for Business Wire and co-hosts a weekly football podcast called Touchdowns & Tangents.
He is an active member of SPJ, NABJ and AAJA organizations in Los Angeles and serves on executive boards of NAHJ-Los Angeles and the journalism alumni association of California State University, Northridge from which he has a B.A. in Communication, Journalism and Related Programs.
His background includes a certificate in Sports Journalism Essentials from Columbia University and various experiences in football coaching, sports management, community relations, newspaper editing and entrepreneurship.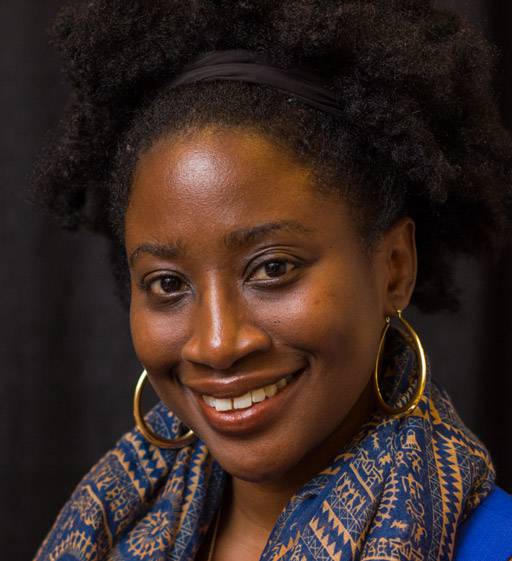 Jeneé Darden
Jeneé is an award-winning journalist, author, public speaker and proud Oakland native. At public radio station KALW, she hosts the arts segment "Sights & Sounds" and is the East Oakland beat reporter. Jeneé has reported for NPR's "Marketplace," the Los Angeles Times, Ebony magazine, Refinery29 and other outlets. In 2005, she helped to cover the London transit bombings for Time magazine. She recently won awards for her first documentary "Where is East Oakland."
Her debut book "When a Purple Rose Blooms" is a collection of essays and poetry about her personal journey through Black womanhood. She is also published in the books "Previously on X-Men: The Making of an Animated Series" and "We've Been Too Patient: Voices from Radical Mental Health."
Jeneé has a B.A. in Ethnic Studies from the University of California San Diego and an M.A. in Journalism from the University of Southern California.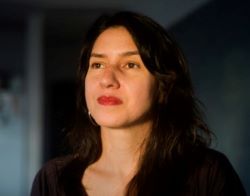 Michelle García
Michelle is a journalist, essayist and recent Soros Equality fellow with Open Society Foundations. She is a contributor to the forthcoming anthology, "Democracy on the Line: Trumpism and the Latino Predicament."
García is a co-winner of the 2021 American Mosaic Journalism Award. Her work has appeared in The New York Times, The Washington Post, The Guardian, on CNN and in numerous other publications. She is curator and editor of the "Rewriting the West" series published by Guernica magazine, and her three-part series about the U.S.-Mexico border was published recently by The Baffler magazine.
García is a former Texas correspondent for Columbia Journalism Review and former columnist for The Texas Observer and reported from the New York bureau of The Washington Post for three years.
She is a recipient of the prestigious Dobie Paisano fellowship sponsored by the University of Texas and the Texas Institute of Letters. In 2014, she was a Lannan writer-in-residence in Marfa, Texas.
García also directed and produced the documentary film "Against Mexico: The Making of Heroes and Enemies" that was acquired by PBS. She is an adviser for the Women's Media Center project WMC IDAR/E that spotlights voices of diverse Latinas on current and emerging issues.
She has a B.A. in Journalism from the University of Texas at Austin is working on a book about borders.
datejie cheko green
datejie is an award-winning freelance journalist and digital specialist with expertise innovating projects to advance human rights and equity of marginalized journalists. Her lifelong goal has been to create and consolidate pathways to meaningful, life-affirming news production by, for, about or affecting Black, Indigenous and racialized peoples.
After cutting her teeth as a live broadcaster at CKLN radio in Toronto, datejie later moved to CBC national current affairs where she directed and produced world-class programming with an international reach. Her early reporting covered state violence against Black and Indigenous peoples, transnational women's organizing around gender inequalities and collective social justice, workers' experiences and responses to global austerity and the on-the ground motivations behind the fights for LGBTQ political and cultural liberation.
These continued into her freelancing and helped to inform her work with the Canadian Media Guild and Communications Workers of America for which she developed a support program for journalists impacted by restructuring.
A trained audio producer and engineer, datejie has mobilized her foundational competency in old media to become a leader in the digital era. She constantly seeks solutions that integrate public-minded information with story craft and accessible and beautiful technical forms with lasting, community-serving infrastructures.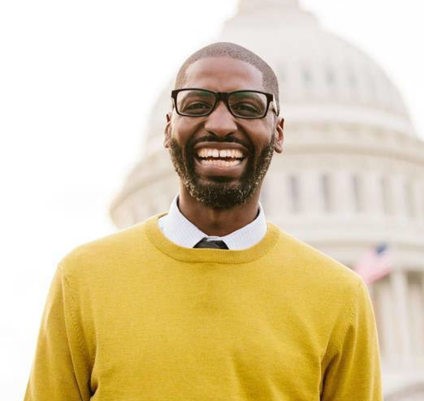 Delonte Harrod
Delonte is a freelance journalist and CEO, reporter, visual content director and editor at The Intersection Magazine, a small digital publication in Prince George's County, Maryland. He has reported for local and international media outlets.
Delonte grew up in Calvert County, Maryland, a rural community about 45 minutes south of Washington, D.C. In high school, he learned that Frederick Douglass was not only an abolitionist but also an entrepreneur who founded The North Star newspaper. Delonte was, and is still, inspired by this truth.
Not until college did his purpose become clearer. He attended Paul Quinn College in Dallas, one of the oldest HBCUs west of the Mississippi River. As a freshman, Delonte changed his major from Sociology to Journalism and joined the campus newspaper and the National Association of Black Journalists.
Through coursework, attending NABJ conferences and a post-college internship at The Dallas Examiner, where he covered religion, sports and local politics, he learned the importance of the Black press as local media. His goal is to build an institution that tells the stories of Blacks and other people of color, in Prince George's County, and to help train the next generation of journalists in the state.
Delonte has a B.A. in Mass Communications from Paul Quinn and an M.A. in Journalism from Regent University.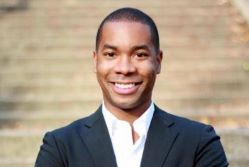 Travers Johnson
Travers (he/him), a writer and editor based in Austin, Texas, is founder and editor in chief of Queerency, a digital media company that highlights the best in queer business. He has more than 12 years of experience in digital media, print publishing and email marketing at some of the world's leading companies, including Penguin Random House, Edelman and BET.
He was trained at Morehouse College and Georgetown University and is passionate about helping people tell their stories across various mediums.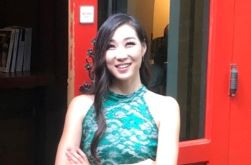 Hannah Y. Kim
Kim is principal of Butterfly Strategies, LLC with 13-plus years of experience in strategic communications, advocacy and operations in political, nonprofit and philanthropic spheres.
She served as the Asian American and Pacific Islanders communications director in the Biden campaign and previously was chief of staff and communications director for Rep. Charles B. Rangel (D-N.Y.).
On the Hill, Hannah drafted five bills that passed, chaired the Democratic Communicators Network of more than 500 press aides, established the Congressional Yogi Association, headed the Congressional Korean American Staff Association and organized the first TEDxUSCongress. She is a founding board member of the Multicultural Media Correspondents Association and a member of the National Press Club.
A proud pastor's kid, she remains committed to public service and social justice. She is the official ambassadress of the Korean War Veterans Memorial Foundation, Inc., and founder of Remember727 dedicated to honoring Korean War veterans. She spearheaded historic passage of federal legislation that created a memorial day for Korean War veterans on July 27, 2009, and has organized an annual commemoration in Washington, D.C., for 13 years.
From 2017-19, she traveled across six continents to 30 countries that participated in the Korean War, including North Korea, and all 50 states and four U.S. territories to thank and interview veterans of the war. For her volunteer work, Hannah was honored as California's 29th Senate District 2019 Woman of the Year by the state legislature.
Hannah studied at institutions including Seoul National University, The Graduate School of Political Management at George Washington University, UCLA Anderson School of Management and Johns Hopkins School of Advanced International Studies.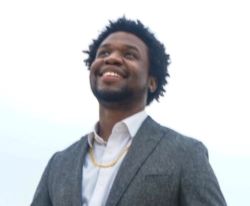 Kevon Paynter
Kevon, an entrepreneur and journalist living in Maryland, is the visionary founder and executive director of Bloc By Block News Maryland, a media cooperative on a mission to uplift local news and neighborhood voices. He increases awareness and inspires action through local news. His articles are published in Yes! magazine and on the Solutions Journalism Network.
He has a B.A. from Howard University in Communication, Culture and Media Studies, and studied for a masters in journalism at Georgetown University. You may find him playing competitive outdoor pickup basketball.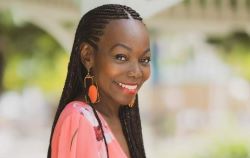 Felicia Purcell
Born and raised in Oakland, Felicia began loving sports at an early age as she and her father watched Oakland Raiders football games. That love deepened when he introduced her to baseball and basketball, stressing the importance of always remaining loyal to local teams.
Working in sports media began later when a high school friend became ill and asked her to fill in for him, wrapping cables while shadowing a cameraman around a football field, logging plays and clearing his path at a Raiders game.
While a San Francisco State University student, Felicia had built many relationships through internships with KTVU, KRON-TV, the San Francisco Giants, San Jose SaberCats and Golden State Warriors.
As a freelancer for Bay Area publications for the last six years, she has covered the Warriors, including their runs to the NBA Finals. Since April 2005, she has also been content manager for a Bay Area sports blog.
As sports editor from 2005-10 for the now-defunct Globe Newspapers in the Bay Area, Felicia saw the need for more positive media about student-athletes and professional players. Sports in the Bay was born in 2010 originally as a website and is currently on Instagram.
Felicia works at a law office and has an A.A. in Liberal Arts from Berkeley City College and a B.A. in Mass Communications from the University of San Francisco. She has two dogs and a bird, and enjoys working as a church chaplain and watching sports, roller skating and salsa dancing.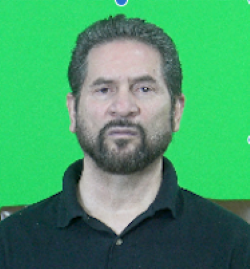 Marvin Ramirez
Marvin is publisher and editor of El Reportero and TV director of ElReportero-TV.com in San Francisco. This his story:
I'm from Managua, Nicaragua, and have lived in San Francisco for most of my life. I left my country to become a hippie in the United States and travel worldwide. At age 13½, I began hitchhiking, surviving on charity from people who fed and housed me. After traveling about a year and half in Central America, Mexico and the United States, I was caught at a wild party in East Los Angeles and sent home.
Taking the road again, I joined the Hare Krishna movement, left it in Mexico City and landed in Los Angeles before settling in San Francisco. I had always liked education, so I made the effort to study. I was accepted at San Francisco State University and, like my father and grandfather, studied journalism.
My journalist friend, William Fonceca, visited campus and while I was using a computer, he designed the front page of what would become El Reportero.
I fell in love with doing my own newspaper and took a class on newsletters. That allowed me to use the lab where advanced students produced the campus newspaper.
I saw how they manipulated graphic design to lay out pages. I learned enough to help me start The Reporter in English. That was in March 1991. Later, at my father's request, I made it bilingual.
The rest is history.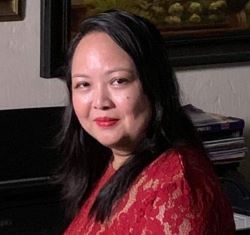 Clarisa Strohmeyer
Clarisa is managing director of Ganjly, a digital publishing site that she created in 2016 and that reports on the cannabis industry. The company has been in business since 2016 and is growing. She gained considerable experience in digital publishing while working for 11-plus years as operations manager for the Australia edition of International Business Times.
Clarisa also has experience with the e-commerce industry as she competed against Groupon Philippines by creating her own group buying site called Pinoy Great Deals. She has been a speaker on digital marketing, e-commerce, customer service and women as technopreneurs for three Google events in the Philippines. She has also been a judge and a mentor for several Tech Startup Weekend competitions there.
For seven years, Clarisa was a volunteer diver for SCUBA Cebu cleaning up underwater trash at depths of 80 meters. In spare time, she loves scuba diving with her husband and son.
She graduated with a B.S. in Tourism from the University of the Philippines Diliman.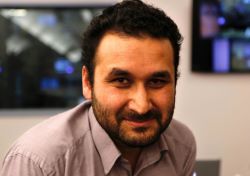 Anuz Thapa
Anuz is a multimedia journalist and video producer at TheStreet website and is based in New York City. He also runs At The End Of The Day, a weekly podcast guide for recent immigrants about adjusting to the United States.
Originally from Nepal, Anuz worked there for five years as a news anchor and producer at News24Nepal television before coming to the United States. He has also worked for BBC Media Action, the New York Daily News, Metropolis magazine, Voices of New York, SupChina Inc., The Real Deal magazine and others.
He has a B.A. in Mass Communication and Journalism from Purbanchal University, an M.A. in Broadcast Journalism from Tribhuvan University and an M.A. in International Reporting from Craig Newmark Graduate School of Journalism at CUNY.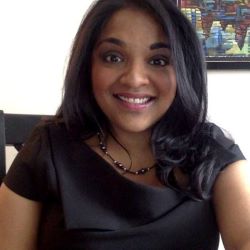 Meena Thiruvengadam
Meena is an experienced newsroom leader with a record of helping brands and publishers build engaged audiences across platforms and around the world. At her core, she is a content creator who hasn't stopped writing since she earned her first professional byline as an intern at The Salt Lake Tribune.
Meena now works as a consultant at the intersection of audience and revenue. She led global audience teams at Bloomberg and Business Insider, developing strategic partnerships and driving sharp increases in audience, revenue and traffic across platforms.
She brings an editorial perspective influenced by her experience editing for Yahoo! Finance, covering the global financial crisis from Washington, D.C., for The Wall Street Journal and working as a local news reporter for the San Antonio Express-News.
In her more than a decade in journalism, Meena has done just about everything one can do in a newsroom — including once selling a print ad.
She has worked for a range of outlets and across mediums, including live television and online video. Her entrepreneurial streak has emerged several times, ultimately leading her to build a journalism practice that includes writing, consulting, teaching and travel.
Meena is a passionate traveler who has visited 47 U.S. states and 50 countries on six continents and explores the world with the curiosity of a journalist, an approach that has led to memorable moments that make for great stories. She continues to contribute to publications including Travel + Leisure, Health, Chicago Booth Review and Poynter Institute.
She has a B.A. in Communication from The University of Texas at San Antonio and an M.A. in Media Strategy and Leadership from Northwestern University.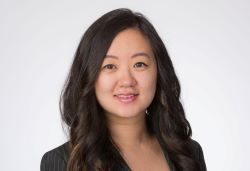 Annie Guo VanDan
Annie is president of Asian Avenue magazine, a Denver-based publication that lifts up the stories and voices of Asian American Pacific Islanders (AAPIs). She began the publication in 2006 at age 20 in collaboration with her mother, a first-generation immigrant from Taiwan.
With a Journalism degree from the University of Missouri, Annie worked in marketing and communications roles with Procter & Gamble, The Integer Group and the Colorado Department of Public Health & Environment.
She found her passion in health equity and community engagement work and is also a change specialist for Change Matrix, where she works with diverse communities to provide training and technical assistance on racial justice, equity and inclusion. In 2009, she founded the Colorado Asian Culture and Education Network, a 501(c)(3) that serves the state's AAPI community.
She completed her MBA in Health Administration from the University of Colorado Denver in 2012 and lived briefly in San Diego before returning to Denver, her hometown. She enjoys hiking, playing tennis and spending time with her husband and their two daughters.
Executive Leadership Track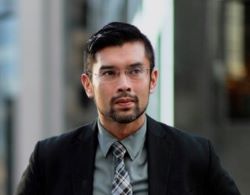 Stephen Angeles
Stephen has been with ABS-CBN North America since 2005, starting as an intern, editor, production assistant and part-time reporter. In 2010, he relocated to Los Angeles where he functions as a one-man video journalist covering general assignments throughout Southern California.
He is supervising producer for MYX News and has produced several British Airways documentary specials. In 2020, his documentary "KEPT: Six Decades of Servitude" received an Emmy Award. It tells the story of a woman who lived as a modern-day slave for over 60 years.
Born in Quezon City in the Philippines, Steve grew up in Northern California. His mother is an actress and comedienne.
He has B.A. degrees in Broadcasting and Radio and Television from San Francisco State University.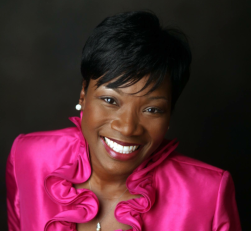 Charmayne Brown
Charmayne, a morning news anchor at WFXR-TV in Roanoke, Virginia, is an award-winning journalist with more than 25 years of industry experience. She has been a managing editor, producer, and general assignment and investigative reporter.
She has worked in Fort Myers and Jacksonville, Florida; Harrisonburg, Virginia, and Charleston and Spartanburg, South Carolina. She teaches Media Writing and Visual Media as an adjunct professor at Virginia Tech,
Charmayne is publisher and editor-in-chief of Rejoice, a quarterly inspirational magazine, and writes books for children.
An independent marketing consultant, she helps businesses and other entities with media, marketing, public speaking, leadership development and communications needs.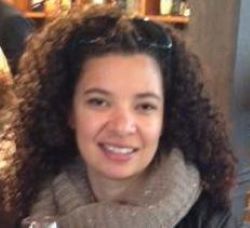 Anica Butler
Anica is deputy managing editor for local news at The Boston Globe, where she has worked as an editor for nine years. She was a team leader in the newsroom's digital reinvention and an editor on the Spotlight series "The Desperate and the Dead," about the failed mental health care system in Massachusetts, a Pulitzer Prize finalist for local journalism in 2017.
In 2019, Anica was a Nieman Fellow at Harvard. Before joining the Globe, she worked at The Baltimore Sun, the Los Angeles Times, and the Hartford Courant.
A 2001 graduate of Florida A&M University, she worked at newspapers in Florida while a student there.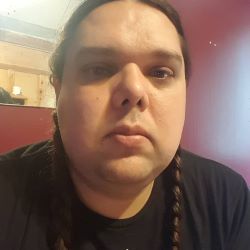 Tripp J Crouse
Tripp (Two-Spirit Ojibwe) is originally from the Midwest and has 15-plus years in print, web and radio journalism. They are news director at KNBA radio in Anchorage, Alaska, having moved there in 2016 to work with KTOO Public Media in Juneau.
As news director, they cover Alaska Native and indigenous issues and policies. They also serve as chair and represent Alaska Native and tribal radio on the Station Advisory Committee for Native Public Media.
A member of the Native American Journalists Association, Alaska Native Media Group and Alaska Press Club, they are an award-winning journalist with the goal of increasing visibility and representation of Indigenous people in media.
Gary Estwick
Gary, a veteran journalist and first-time manager, is news director at the Leaf-Chronicle in Clarksville, Tennessee. He is curious, passionate and thought-provoking, and his daily goal is to help content creators tell better stories and think beyond 500 words and a square photo.
This includes finding ways to incorporate narrative elements in articles, leveraging social media and videos to connect better with audiences and partnering with team members to create virtual reality experiences.
As a reporter, Gary has covered a Super Bowl and the aftermath of Hurricane Katrina. A New Orleans native, he is a fan of HBO's The Wire, good music (Miles Davis and Led Zeppelin to Outkast and Muddy Waters) and Nashville-style hot chicken (he makes his own).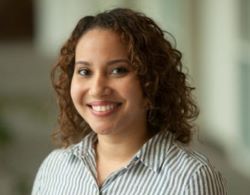 Samantha Guzman
Sam is executive editor of Decibel, a community-led journalism project at Austin PBS. Decibel strives to amplify diverse voices in Central Texas through in-depth listening and storytelling.
Previously, she reported on science and technology for Austin PBS. She also worked at KERA, the NPR station in Dallas, where she helped to produce the live radio program Think, and shot and edited multimedia stories.
She is dedicated to making sure that public media showcases voices of communities they serve, and she strives to have that mission reflected in her work.
She has a B.A. in Photojournalism and an M.A. in Journalism from the University of North Texas.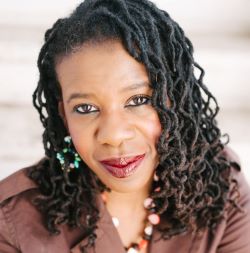 Lottie Joiner
Lottie is an award-winning journalist with a record of covering issues that impact underserved and marginalized communities. As editor/senior writer of The Crisis magazine.com, her work focused on coverage of social justice issues, politics, Black history, African American art and culture. The print magazine is on temporary hiatus.
Lottie has been published in outlets including The Washington Post, USA Today, The Daily Beast, Time.com and TheAtlantic.com. She was a 2015 Center for Health Journalism fellow at USC Annenberg and in 2017 was named a Schuster Institute/Fund for Investigative Journalism senior fellow.
In 2019, Lottie was named a Pulitzer Center grantee and a Folio 100 Honoree, which recognizes top innovators in publishing. She is a board member of the Fund for Investigative Journalism and the American Society of Journalists and Authors. She is also co-captain of the Journalism & Women Symposium (JAWS) D.C. region.
She has a B.S. degree in Mass Communications from Jackson State University and master's degree in Journalism from The Ohio State University and in Interactive Journalism from American University.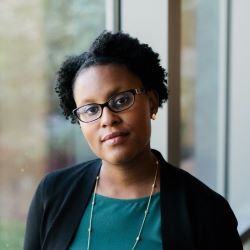 Ashton R. Lattimore
Ashton is editor-in-chief of Prism, where she built the outlet's founding newsroom. She's an experienced editor and writer whose work focuses on racial justice, gender justice, culture and the law.
Her writing has been published in outlets including The Washington Post, Slate, CNN and Essence magazine. Before joining Prism, Ashton was the senior writer and managing editor at the University of Pennsylvania Law School, and previously was lead editor at NewsOne.
She has a B.A. in American Literature and Language from Harvard University, an M.S. in journalism from Columbia University and a law degree from Harvard Law School, where she was an editor of Harvard Law Review.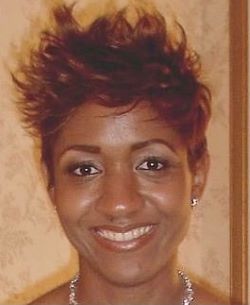 Khalilah L. Liptrot
Khalilah grew up in Florida, one of about two dozen U.S. cities named Jacksonville, where the house wine is sweet tea, BBQ is slathered in mustard sauce and the sandy shores of the Atlantic Ocean are never more than a 30-minute drive away.
She is a senior editor with CBSN, CBS News' 24/7 digital streaming news service and started her career in print media. A television career followed, and she had stints at CNN, Al Jazeera America and Al Jazeera English in Doha, Qatar.
Khalilah has covered some of the most significant news events of the last decade — writing, editing and managing correspondents, producers and logistics in the field. She was a key player in redeveloping the organizational narrative for a major health insurance carrier and helped to create and implement the workflow design for major news and sporting events while at Intelsat Corporation.
A lover of theater, vinyl records and independent film, her secret power is a deep-felt desire to tell human stories, especially about women, BIPOC and LGBTQ communities.
She has a B.A. in English Literature from Agnes Scott College and two masters degrees — in Journalism from Northwestern University and in Divinity from Emory University.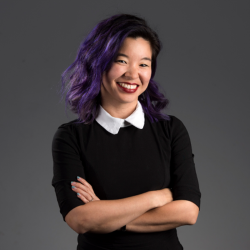 Marian Liu
Marian has worked for two decades across newspapers and digital platforms, finding what resonates with readers in both the hyperlocal and global news cycle. She is operations editor at The Washington Post, helping to launch a new travel section and using real-time analytics to optimize stories' connection with audiences online. She also writes for About US, The Post's race and identity newsletter, explaining and exposing cultural divides.
Her career has always been about reflecting communities she represents — Asian, immigrant and female, covering everything from Korean pop to health disparities across communities.
She was a writer, music critic and editor at CNN in Hong Kong and for newspapers The Seattle Times, The Mercury Newsin San Jose, the Detroit Free Press, the Oakland Tribune, the Los Angeles Times and The Source magazine. She also launched a hyperlocal entertainment site for the Sun-Sentinel in South Florida.
Throughout her career, she has taught the next generation as a guest lecturer at various universities. She also taught courses at San Francisco State University and The University of Hong Kong. She directed a college multimedia program for the Asian American Journalists Association and Unity Journalists.
She has a B.A. in Mass Communications and Integrative Biology from the University of California, Berkeley, and an EMBA in branding and marketing from the University of Washington.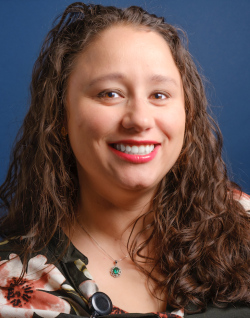 Michelle Faust Raghavan
Michelle is equity initiative manager for the Solutions Journalism Network. She works to support respectful and equitable news coverage of the many communities in the United States. She came to the organization as the Pacific West Coast Region Manager. Before that, Michelle spent about a decade reporting on policy issues and hosting for public media stations nationwide. Most recently, she covered health care policy at 89.3 KPCC Southern California Public Radio.
Before moving to California, she worked at WCPN/WVIZ in Cleveland and WXXI in Rochester as part of Side Effects Public Media, the regional journalism collaborative . Michelle's broadcast career launched at KAWC in Yuma,where she hosted Morning Edition. She is passionate about mentorship and actively involved with NPR's Next Generation Radio project.
She has a B.A. in Romance Languages, Literatures and Linguistics, a B.A. in Journalism and an M.A. in Spanish Language and Literature, all from the University of Oregon.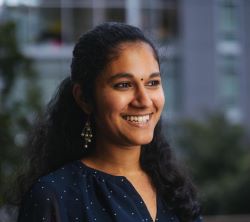 Rajeswari Ramanathan
Raji, an award-winning journalist and filmmaker based in the Bay Area, is a senior video producer at AJ+/Al Jazeera International. Raji helps to lead a team of journalists and works closely with them to create compelling and engaging videos. In five-plus years at AJ+, she has received Webby and Telly Awards for strong short documentaries.
Raji was born in India and grew up in California. She prioritizes working on stories that elevate communities of color and amplify their voices. Her goal is to use innovative storytelling methods and platforms to bring these stories to new audiences and educate them. She served as a 2020 News and Documentary Emmy Awards judge and is a member of Brown Girls Doc Mafia, which advocates for women and non-binary people of color in the documentary industry.
Before joining AJ+, Raji worked on news videos at NowThis News and NBC Bay Area. She has a B.A. in Integrative Biology from University of California, Berkeley.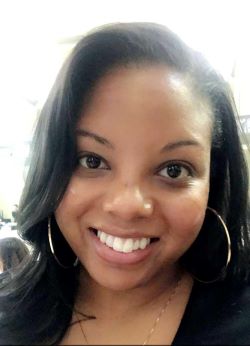 Tasha Stewart
Tasha is senior manager of engagement at WCPO, Cincinnati's ABC affiliate. She directs sports and entertainment coverage, experimental storytelling projects and a news initiative designed to amplify stories and voices of marginalized communities. She also manages the station's Instagram account and several of its Facebook groups.
Tasha has led WCPO projects ranging from creation of the station's first streaming docuseries to production of an illustrated children's book about the Cincinnati zoo's star hippo, Fiona.
She is a member of the 2016 ONA-Poynter Leadership Academy for Women in Digital Media. She worked previously at The Detroit News, The Atlanta Journal-Constitution and The Cincinnati Enquirer. She has a B.A. in Journalism from Howard University.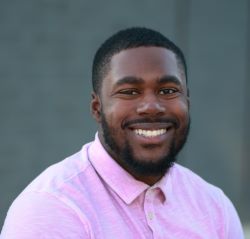 Ross Terrell
Ross is managing editor at KUER 90.1 in Salt Lake City, having come there from Atlanta, which he considers "the greatest city in the U.S."
There he worked for WABE, NPR's local station, and Georgia Public Broadcasting. He is an AIR Media New Voices Scholar, founder of the Utah Journalism Community and was included in a "Twenty in their 20s" award program by Utah Business magazine.
He contributed to award-winning coverage as the Second Century Fellow for Wisconsin Public Radio and during his time in the Southeast. He has a B.A. in Journalism from the University of Missouri, but roots for Ohio State, has a deep love for the Atlanta Falcons and doesn't know how to lose in Connect Four.
She is pursuing a Ph.D. in Rhetorics, Communication and Information Design at Clemson University. She has a B.A. in Mass Communications from the College of Charleston and an MBA in Entrepreneurial and Small Business Operations from Nova Southeastern University.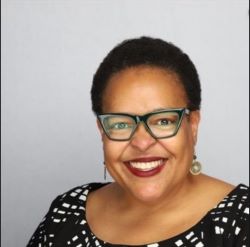 Benét J. Wilson
Benét is a senior editor at the travel news site The Points Guy and spent 25-plus years working for myriad aviation trade publications.
She is a past board member of the Online News Association and the National Association of Black Journalists and serves on the board of Mercer University's Center for Collaborative Journalism.
Wilson is a longtime advocate for media diversity, mentoring and career navigation. She has moderated workshops and webinars on topics including digital journalism, branding and social media.
She has a B.A. in Broadcast Journalism from American University.
Find more information about the 2021 program of the Maynard 200 Fellowship.
For more information about the Maynard 200 Fellowship, please reach out to: Maynard 200 Director, Odette Alcazaren-Keeley at okeeley@mije.org.
Donate Support Maynard 200 Fellows
 
To sponsor a Maynard 200 Fellow, please reach out to Co-Executive Director, Martin Reynolds at mreynolds@mije.org or Membership Coordinator, Ava Macha at amacha@mije.org.