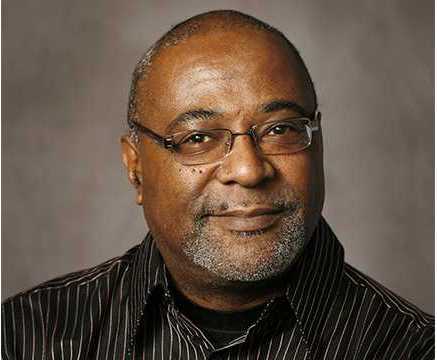 Eugene Kane, a longtime columnist for the Milwaukee Journal Sentinel and a graduate of the Maynard Institute's Summer Program for Minority Journalists, died April 16 at the age of 63.
Kane was known for his award-winning column, Raising Kane, in the Milwaukee Journal Sentinel. He spent most of his career at the Sentinel after graduating from Temple University and the 1981 Maynard Institute reporter training program.
"I knew Gene for nearly 40 years and we became and remained really good friends for life," said Kevin Merida, a senior vice president at ESPN, and member of the Maynard Institute's board of directors.
"We entered this craft pretty much at the same time, filled with idealism and fire. That idealism, and determination, was fueled by the connection we shared as grads of the Summer Program for Minority Journalists. I left Milwaukee, but Gene stayed. Gene built a career for himself at the Milwaukee Journal Sentinel, the newspaper he started at and finished at after graduating from the Summer Program."
"He became a decorated, award-winning columnist in a tough, racially segregated city," said Merida. "Literally, a journalism Hall of Famer in Wisconsin, and among the best local columnists in the country. He was fierce and funny. and fearless. He took himself just seriously enough, but never too seriously. Lived life fully, playfully, with commitment to our craft–and with no apologies for being black."
Kane discussed race unflinchingly in much of his work. James Causey, a Sentinel writer and colleague, emphasized that Kane didn't back down from discussing the "the negative impact that racism has not just on people of color, but on a city he considered one of the most segregated in the country."
As a journalist, he shared the voices of trusted sources with respect, while simultaneously calling on readers to change the way they thought or acted.
In an interview with "This Is Milwaukee," Kane said, "For a lot of white people who read the Journal Sentinel, I was the only black person they really knew in a way…who was expressing opinions they didn't hear anywhere else."
Kane received many accolades for his writing including Best General Column from the Society of Professional Journalists and Best Commentary from the National Association of Black Journalists. He was inducted into both the Milwaukee Press Club Hall of Fame and the Wisconsin Media Hall of Fame.
Many fans, friends and colleagues celebrated his life and philosophy on social media, such as the current editor of the Milwaukee Journal Sentinel, George Standley who wrote simply, "Eugene encouraged us to always stand up for justice."