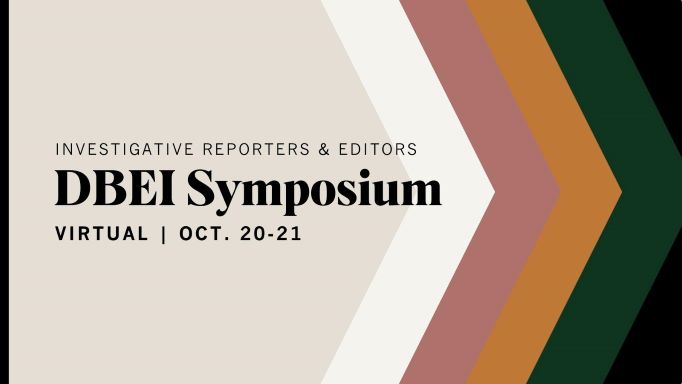 Investigative Reporters & Editors (IRE) is hosting its second-annual symposium online on October 20 & 21 focusing on diversity, belonging, equity and inclusion (DBEI) issues for newsrooms. Sessions spanning two half days will focus on investigating inequality in our communities, from policing to elections, as well as on newsroom diversity issues like management and newsroom culture.
Join us on Friday, October 21 from 1:30 to 2:45 p.m. ET, for the panel discusion, Reimagining leadership. This session will define leadership from various perspectives, demonstrate that it can take on many shapes and forms, and imagine new ways to lead that don't reproduce the cycles of organizational bias and racism that disproportionately affect journalists of color.
Panelists
Manny Garcia, Executive Editor, Austin American-Statesman
Felecia D. Henderson, Director for Cultural Competency, Maynard Institute for Journalism Education
Kimbriell Kelly, assistant managing editor, Los Angeles Times
Bernice Yeung, managing editor, Investigative Reporting Program at Berkeley Journalism
News organizations often promote their best reporters into leadership positions. But the skills are not completely transferable: what makes a great reporter doesn't always make a great newsroom leader.
Despite this dissonance, newsrooms rarely provide the support and training to nurture those that they promote into leadership roles. Without proper training, leaders are ill-equipped to build equitable and supportive systems, and can burn out quickly or alienate their direct reports.
Journalists of color can face the biggest hurdles when assuming positions of power at their news organizations. They can be the only non-white voice on mastheads or at senior leadership meetings. They may be tasked with addressing – and unrealistically expected to fix – an organization's diversity problems. They inherit an institution's baggage that has marginalized them and their peers.
Join this session to learn insights from industry leaders on reimagining leadership.
*Must be registered for the IRE DBEI Symposium to attend