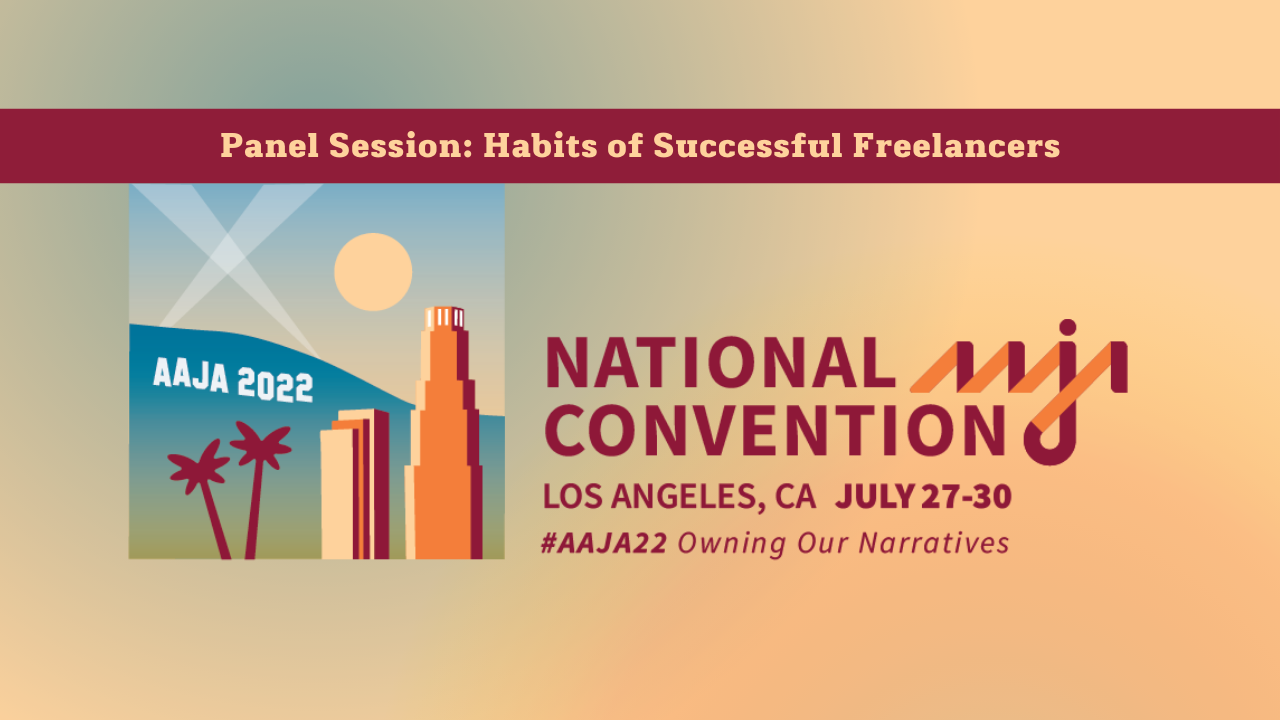 Founded in 1981, the Asian American Journalists Association (AAJA) is a membership nonprofit advancing diversity in newsrooms and ensuring fair and accurate coverage of communities of color. AAJA has more than 1,500 members across the United States and Asia.
AAJA is partnering with AAJA-Los Angeles, its founding chapter, to organize an AAJA convention that serves members' professional development needs, uplifts the community, facilitates important dialogues around equity and inclusion, innovation, and the evolution of newsrooms, and makes the most of what the City of Angels has to offer. AAJA also anticipates joint programming with AAJA-Asia to tackle important issues journalists and the industry worldwide face.
The Maynard Institute's Co-director of the Oakland Voices program Momo Chang joined a panel discussion titled Habits of Successful Freelancers on July 30th at 1:30pm Pacific Time. This panel dissected the practices, systems and tactics of thriving, sustainable freelancers — and their tools for achieving financial success while being creatively fulfilled. Speakers shared their budgeting, goal-setting, networking and work practices and explain how they lead to successful assignments, professional relationships, a healthy mind and career landmarks.
Panelists include:
Nandita Godbole, cookbook author, @currycravings
Sophie Park, Freelance Photojournalist, @_sophieupark
Momo Chang, Freelance Journalist and Oakland Voices Co-Director, @_momo_chang
Katherine Lewis, Author/Journalist, Co-Founder of The Center for Independent Journalists, @KatherineLewis
Ellen Lee, Independent Journalist, @helloellenlee
Attendees were also invited to attend the special Maynard Institute happy hour reception on July 28th. We enjoyed reconnecting with our AAJA family in Los Angeles this summer!