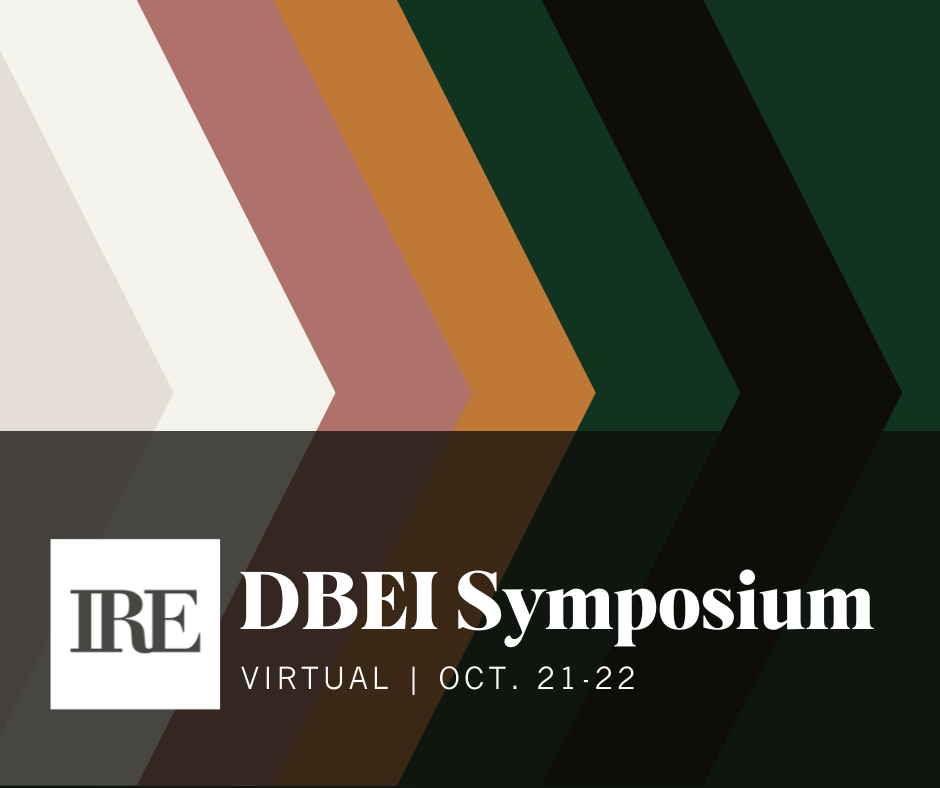 The first symposium on diversity and inclusion hosted by Investigative Reporters & Editors (IRE) virtually on October 21-22, 2021, included a session "Confronting our social Fault Lines: Pushing past our biases" on Friday, October 22nd from 3:00pm - 4:00pm ET, featuring the Maynard Institute's Co-executive director Martin G. Reynolds and Stronghold's Founder Karena H. Montag, MFT.
Journalism is at a crossroads. The so-called "racial reckoning" of 2020 highlighted the need for the profession to take a deep, hard look at how it has perpetuated structural racism and caused harm to people and communities. That examination must start with those of us who practice the craft of journalism. The conversation will provide an opportunity to hear from an experienced practitioner who has worked at the intersection of trauma and restorative practice for more than 20 years, and a long-time journalist who is fighting for equity and belonging across the news media.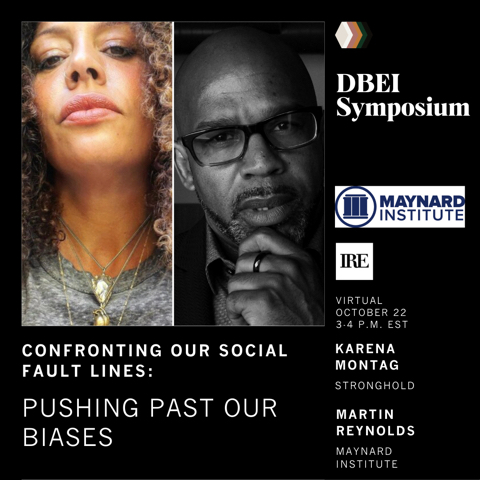 ---
The IRE DBEI Symposium focuses on helping journalists with newsroom diversity issues and with investigating inequality in their communities, from education and health care to housing and climate change. IRE and the Maynard Institute collaborated on this session.