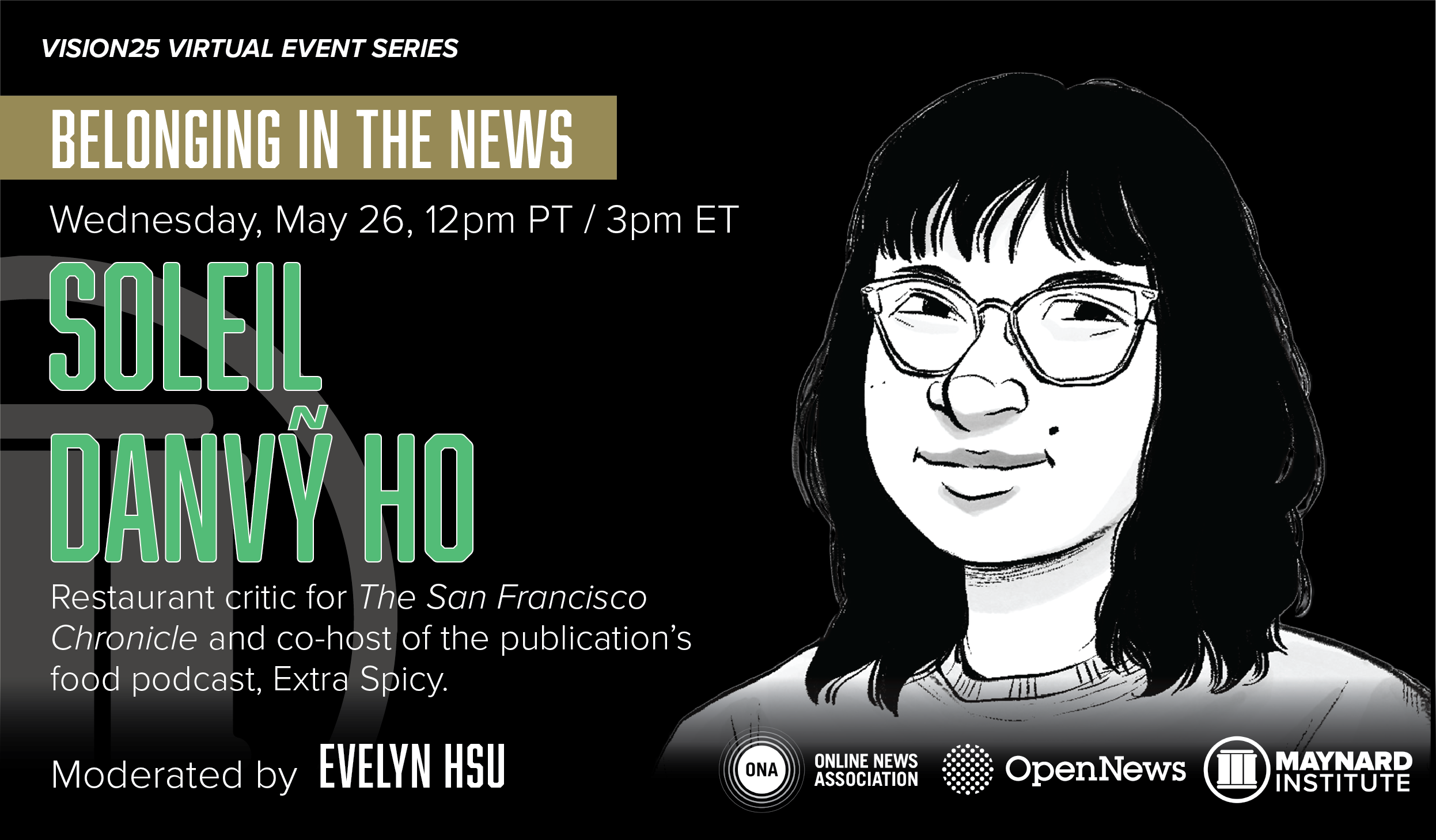 One of the goals for the Vision25: Building Racial Equity in Newsrooms collaboration is to establish 'institutions of belonging.' The term describes actively anti-racist news organizations where journalists of color have a sense of agency and belonging in the newsroom. We believe that institutions of belonging are part of the solution to creating a diverse, equitable and trustworthy press.
So how can your news organization become an institution of belonging?
In the fifth episode of Belonging in the News, co-executive director of the Maynard Institute Evelyn Hsu, will discuss belonging in the context of food reporting with San Francisco Chronicle food critic and podcast co-host, Soleil Ho.
The event is one hour. The last 15 minutes will be open for audience questions.
---
The Online News Association, OpenNews and the Maynard Institute have come together to create Vision25: Building Racial Equity in Newsrooms, a catalyst in a social change movement that seeks to build journalistic institutions where newsrooms are actively anti-racist and collaborative, and journalists of color feel like they truly belong. Learn more here.
Please email info@mije.org with any questions or comments.
Support the Maynard Institute's work and become a member.