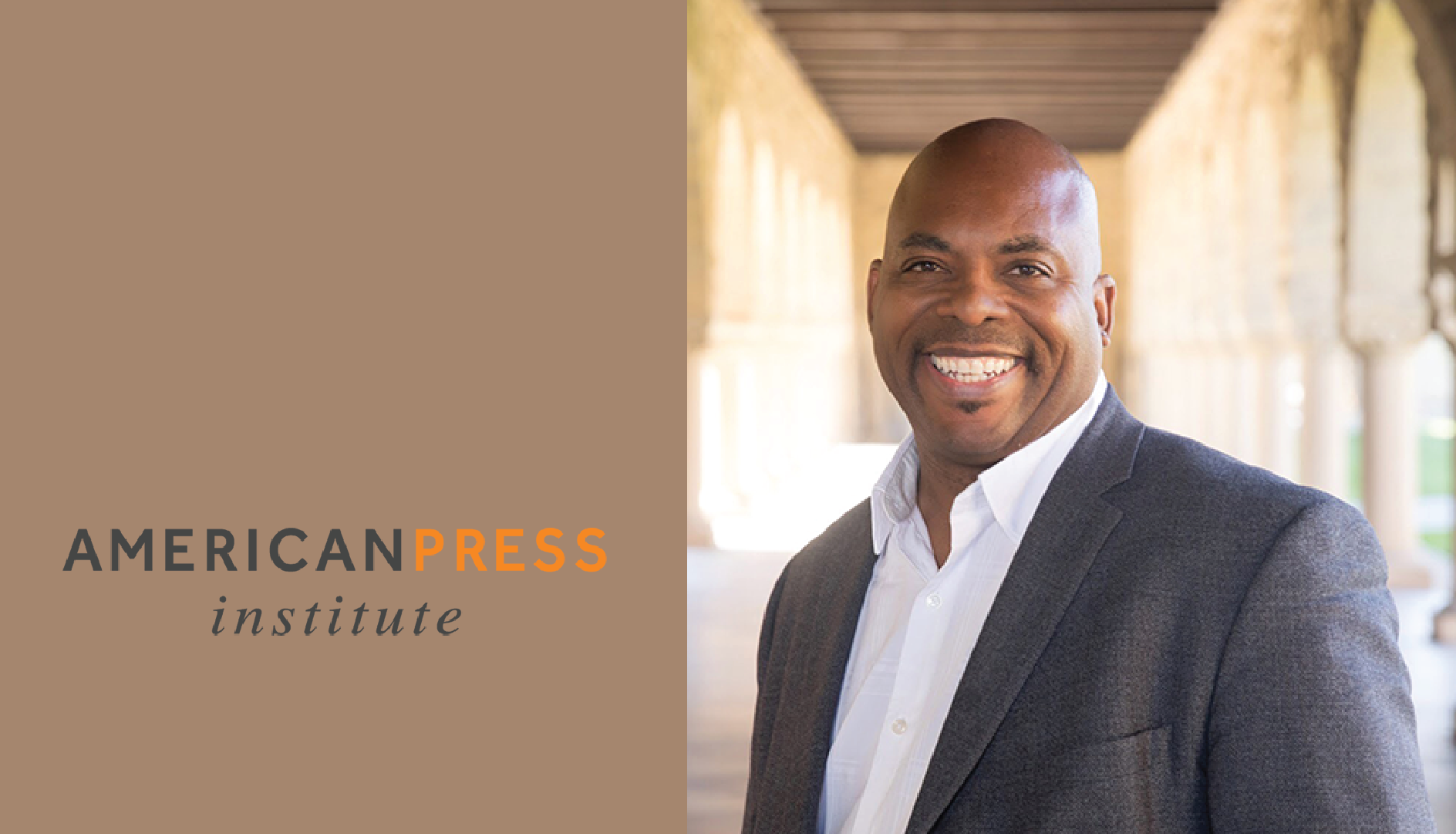 The Maynard Institute congratulates Maynard program alum Michael D. Bolden on his new role at the American Press Institute as Executive Director and Chief Executive Officer. The American Press Institute, an affiliate of the News Media Alliance, is dedicated to helping news publishers navigate and adapt to organizational and industry change to sustain journalism. In their press release dated January 11, 2022, the American Press Institute stated that Bolden "is a proven leader who has shown deep commitment to quality journalism."
Helping journalism thrive
The American Press Institute (API) is a national 501(c)3 nonprofit educational organization affiliated with the News Media Alliance. API is dedicated to the mission of making journalism sustainable and the concept that the publishers that thrive in the 21st century will be those with a deep understanding of rapidly changing audiences.
Bolden, currently the director of culture and operations at the San Francisco Chronicle and a member of the newsroom's executive leadership team, will begin in his new role with API by February 14.
"It is the privilege of my lifetime to join the enterprising team at the American Press Institute, who work at the forefront of guiding news organizations through constant change. In this time of misinformation and uncertainty, our communities, especially those that have been dispossessed and disregarded, need us more than ever. I look forward to partnering with our visionary board, our funders, newsrooms across the industry, and concerned people everywhere to meet the needs of our audiences, lift trust in the media and help journalism thrive." Michael D. Bolden, American Press Institute, Executive Director and CEO.
Visions for leading an industry through constant change
Bolden shared his vision for API in his recent piece "The next step in my journalism journey":
"Journalism has too often functioned as a closed ecosystem, with limited access to talent and ideas. That world can't exist any longer, not if we want to reach new audiences and serve the ones our industry has neglected for far too long.
In this time of uncertainty, our diverse, multicultural society needs great journalism and the pursuit of truth more than ever, and the team at the American Press Institute stands at the forefront of guiding news organizations through this fog of constant change. That makes how we operate internally important.
I want to nurture a culture at the American Press Institute that is a model for how to operate an organization. By creating a paradigm at API, we can more effectively help publishers navigate the changes taking place in their newsrooms and help journalism leaders bring more empathy, transparency and understanding to their work. I believe this is just as important for the future of journalism as developing new products and subscription models."
More about Maynard Institute Programs
Maynard Institute professional development programs have the goal of fueling the pipeline of journalists of color into the newsrooms of America. One of the Maynard Institute's core programs, the Maynard 200 Fellowship provides advanced training and mentorship to mid-career journalists of color for promoting their career growth and expanded leadership roles.
The call for applications is now open for the updated 2022 Maynard 200 program. The application deadline is March 7, 2022. Space is limited. Learn more and apply today!