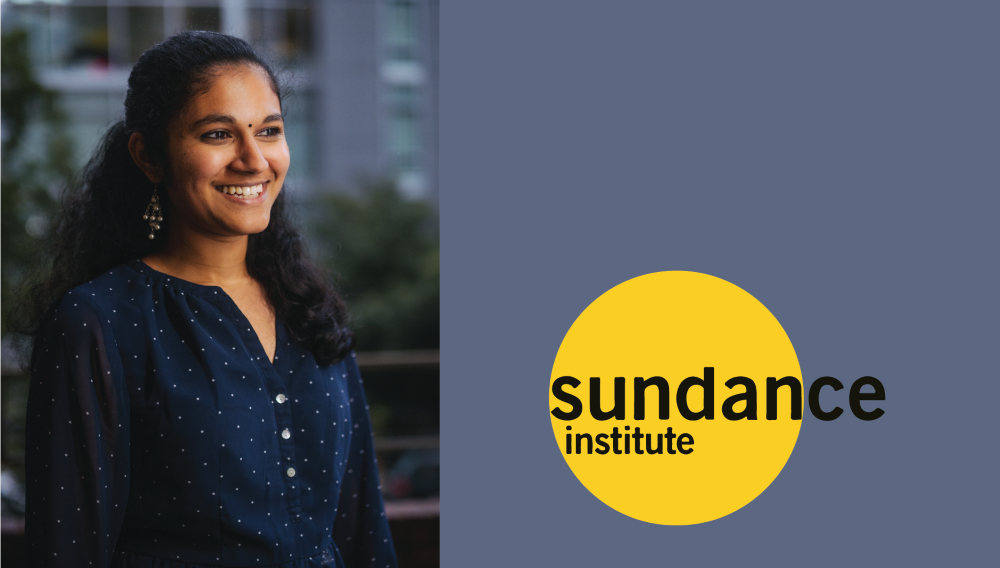 We congratulate Maynard 200 fellow Raji Ramanathan on being selected as one of ten filmmakers to participate in the inaugural Sundance Institute Producers Intensive. The two-day program provides creative, strategic and professional development support for early career fiction and nonfiction producers from traditionally underrepresented communities who are poised to take the next step in their filmmaking career.
Ramanathan is an award-winning journalist and a documentary filmmaker based in California. She currently serves Al Jazeera (AJ+) as Senior Video Producer. Outside of work, she puts her energy into documentary films. She aims to tell stories that expose systemic barriers, especially when it relates to race, immigration and women.
From Maynard 200 to Sundance Institute
The nonfiction film project that Ramanathan received the Sundance Institute fellowship for is called The Civil Case. The film explores the 1980 civil lawsuit brought against three Klansmen who went on a shooting spree in Chattanooga, Tennessee, injuring five Black women. The film documents how five women fought back in a new way with the support of civil rights attorney Randolph McLaughlin, who helped the women win an important victory against the Klan and set a legal precedent for today's court battles on racial violence.
In a recent email exchange, Ramanathan shared, "I never in a million years expected to be part of such a prestigious and resourceful family like Sundance. I'm beyond thrilled and grateful to have been selected as a fellow for the Sundance Institute's inaugural Producers Intensive. I've already met several incredible women filmmakers and learned about key components of a producer's role in filmmaking."
With support from the Maynard 200 community
"Imposter syndrome comes crawling in when you're a storyteller, an artist and a dreamer because you really have to be vulnerable to tell an impactful story. And while some of that fear may never go away, speaking with my peers and getting guidance from mentors at Maynard has helped to alleviate some of that anxiety," Ramanathan added.
"The Maynard 200 program really pushed me to put myself out into the world and take ownership of spaces where I deserve to be, and I think that really inspired me to apply for Sundance." Raji Ramanathan, Maynard 200 fellow
About the Maynard 200 Program
The Maynard Institute has trained two outstanding cohorts so far since 2018, who are now being promoted in both mainstream and ethnic media newsrooms such as the New York Times, Los Angeles Times, Mother Jones, theGrio, the Associated Press, the Washington Informer, Mundo Hispanico, Nieman Journalism Lab, among many others, or earning grants for entrepreneurial media ventures. The continuation of this cornerstone program will be critical to advancing the Maynard Institute's efforts to expand the diversity pipeline in American media and dismantle structural racism in its newsrooms. These leaders will have the opportunity to change the management culture including hiring practices in institutional and entrepreneurial news organizations. The program is tuition-free thanks to funding by Google News Initiative, Craig Newmark Philanthropies, The Hearthland Foundation and the McClatchy Foundation.
Learn more about the 2021 Fellows