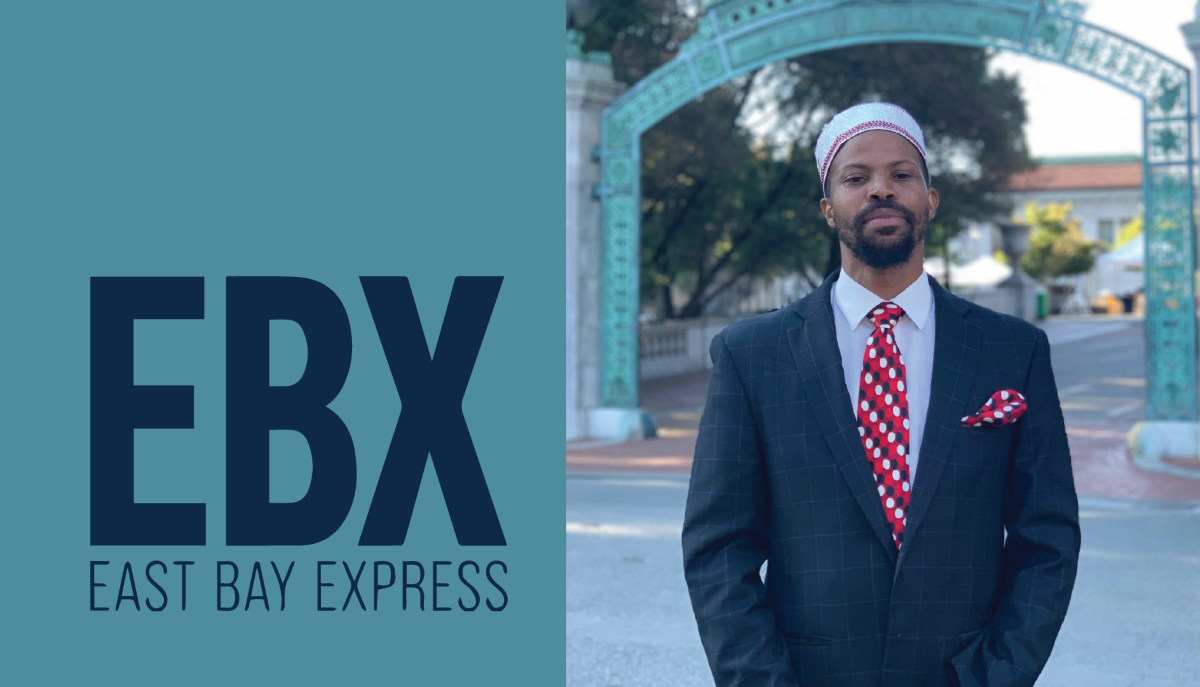 Oakland Voices Co-director Rasheed Shabazz reported a two-part cover series for the East Bay Express in 2018 on the predatory towing that unlawfully targeted residents of Summer House Apartments in Alameda, California. Thanks in part to his reporting, the Alameda County District Attorney launched an investigation into Private Property Impound Inc., or PPI Towing and found "systemic fraud." Formal charges were filed by the Alameda County District Attorney for predatory towing, falsifying documents and tax evasion in October of 2021. Shabazz recently wrote a follow-up piece about how his reporting led to the investigation and charges.
The impact of local journalism
A flagship program of the Maynard Institute, over seventy Oakland residents have completed the nine month Oakland Voices storytelling program. As the media landscape shifts, the critical role of Oakland Voices continues to grow, amplifying stories that impact the local communities of Black, indigenous and people of color. The work of Oakland Voices correspondents motivated Shabazz to report the story of PPI Towing's corruption.
"Seeing the work of Oakland Voices' recent graduates Brandy Collins and Iris M. Crawford inspired me to return to reporting. I'm grateful I could use data journalism to investigate and highlight the exploitation of people in my community." Rasheed Shabazz, Oakland Voices, Co-executive Director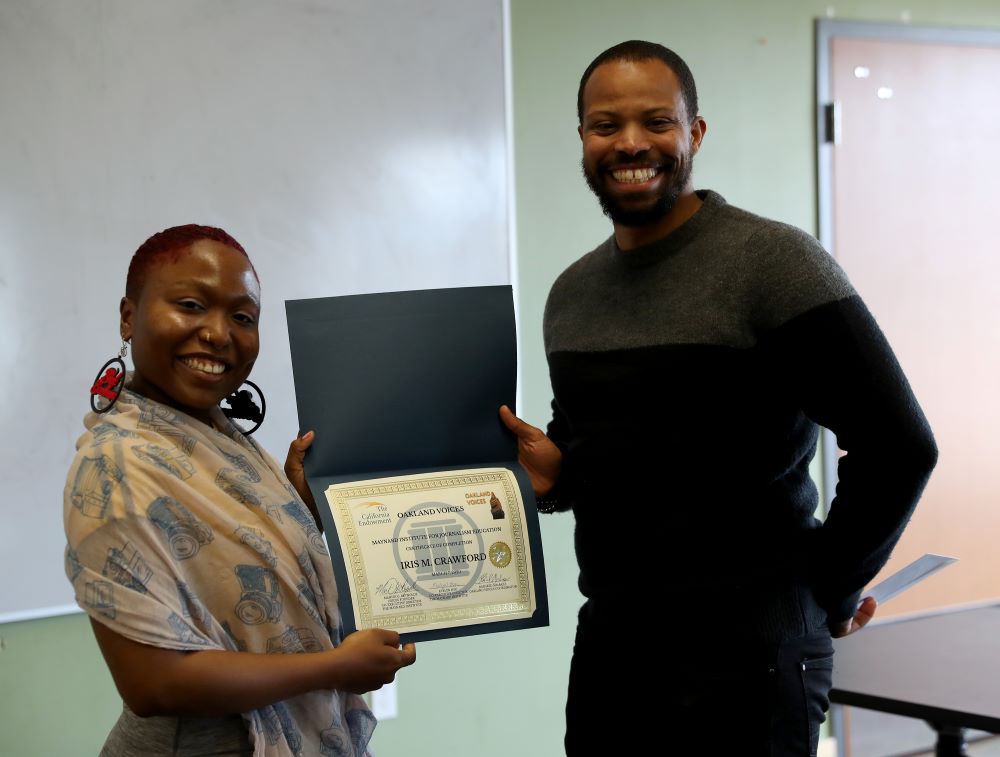 Photo: Oakland Voices correspondent Iris M. Crawford with program Co-director Rasheed Shabazz at the 2019 graduation ceremony.
Recent Oakland Voices alumni Iris M. Crawford received the Taylor/Blakeslee Fellowship from the Council for the Advancement of Science Writing and is now attending MIT's graduate program for science writing. Other graduates such as Brandy Collins, who published her first cover story for the SF Weekly, and Ayodele Nzinga, who was recently inaugurated as Oakland's first poet laureate, continue to positively impact their local communities since graduating the program.
The 2021 Oakland Voices cohort and beyond
Due to the COVID-19 pandemic, Oakland Voices had to pivot to a virtual model and plans to shift to a hybrid of online and in-person when the pandemic allows. The current cohort of Oakland Voices is the largest to date and hopes to gather in person in 2022. Recent stories featured a "Talk of the Town" series including:
Support the local reporting of Oakland Voices by making a donation to the Maynard Instiute today. Your tax-deductible donation directly supports the journalism that serves local communities.