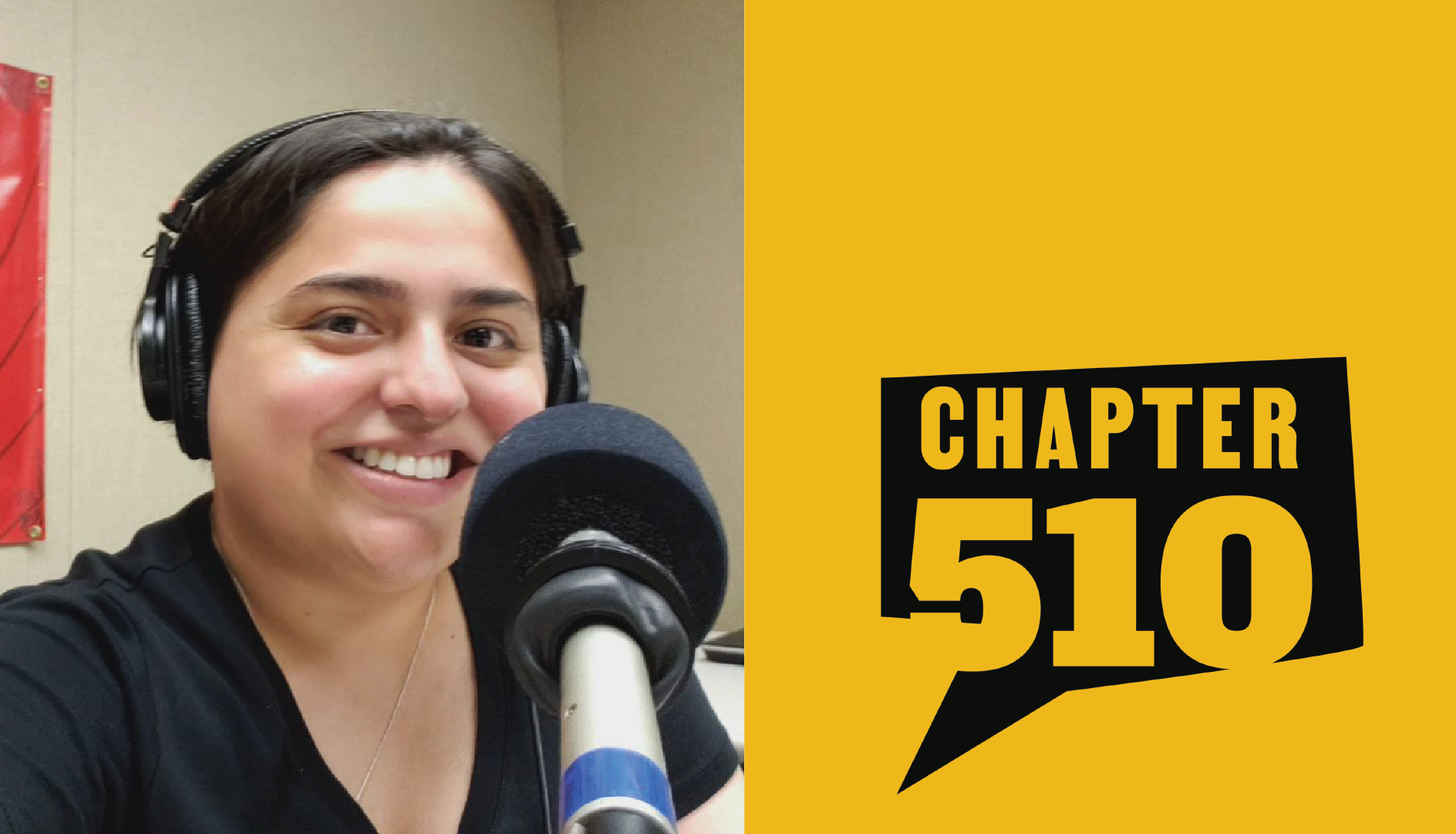 Chapter 510 & the Dept. of Make Believe is a youth writing center in Oakland, California, with a mission to help every young person in Oakland write with confidence and joy. Rooted in this mission, Chapter 510 believes that when kids and teens can confidently write, they transform themselves and their communities for the better. We can't think of a better role for Oakland Voices correspondent Marabet Morales Sikahall than Chapter 510's new Program & Community Manager.
With programs led by teaching artists within a supportive community of diverse volunteers and artists, Chapter 510 strives to increase the number of books written by QTBIPOC youth in the canon of literature and serve the evolution of all Oakland young writers so they can become stronger learners, meaning makers, and agents of change.
Similar to the literary project in San Francisco, 826 Valencia, also known as the Pirate Supply Store, Chapter 510 is located in Oakland with a retail store in the form of an interactive magical bureaucracy called the Dept. of Make Believe that provides youth with "Licenses to Dream" and more.
Reflections on the Maynard Institute program Oakland Voices
Oakland Voices is a nine-month program led by the Maynard Institute for Journalism Education that trains Oakland residents to tell the stories of their neighborhoods. The program emerged from a partnership with the Oakland Tribune and it connects Oakland Voices correspondents with more than a dozen media professionals. Participants work individually and in teams, creating content for OaklandVoices.us, which can also be published elsewhere. The collaborative, applied learning approach means correspondents quickly become aware of their power and responsibility as storytellers, and as members of the media.
We asked Marabet how Oakland Voices impacted her journey. "As a young writer I was hesitant about writing journalistic pieces because of a previous traumatic experience," Marabet said, referring to a high school teacher who discouraged her from writing. "It was through the Maynard Institute's support for Oakland Voices that I was able to become more confident in my community storytelling."
"Oakland Voices has helped me become a stronger voice and provided the needed representation of the stories that I grew up with in East Oakland and the new ones, too. If anything, thanks to the Maynard Institute I can say that my community has grown even bigger by getting to know others who, like myself, want to uplift our beloved town." Marabet Morales Sikahall, 2016 Oakland Voices alum and Chapter 510 Program & Community Manager
Writing for the diaspora
Marabet Morales Sikahall is a Guatemalan American writer from Oakland, California. She is an alumna from both Creative Writing programs at San Francisco State University and Berkeley City College, including the Literary Arts program at Oakland School for the Arts. Some of her writing has been featured in The Acentos Review, Acción Latina's Tribute Chapook for Salvadoran writer, Roque Dalton, Harvard College's Palabritas, and Oakland Voices. Additionally, her radio story in collaboration with local radio station, KALW and Oakland Voices aired on July 2019 for #MinorityMentalHealthAwarenessMonth. She is also the editor and founder of the literary journal, "Diaspora Baby Blues."
You can check out Marabet's Oakland Voices stories on the Oakland Voices website including her love letter to Oakland libraries.