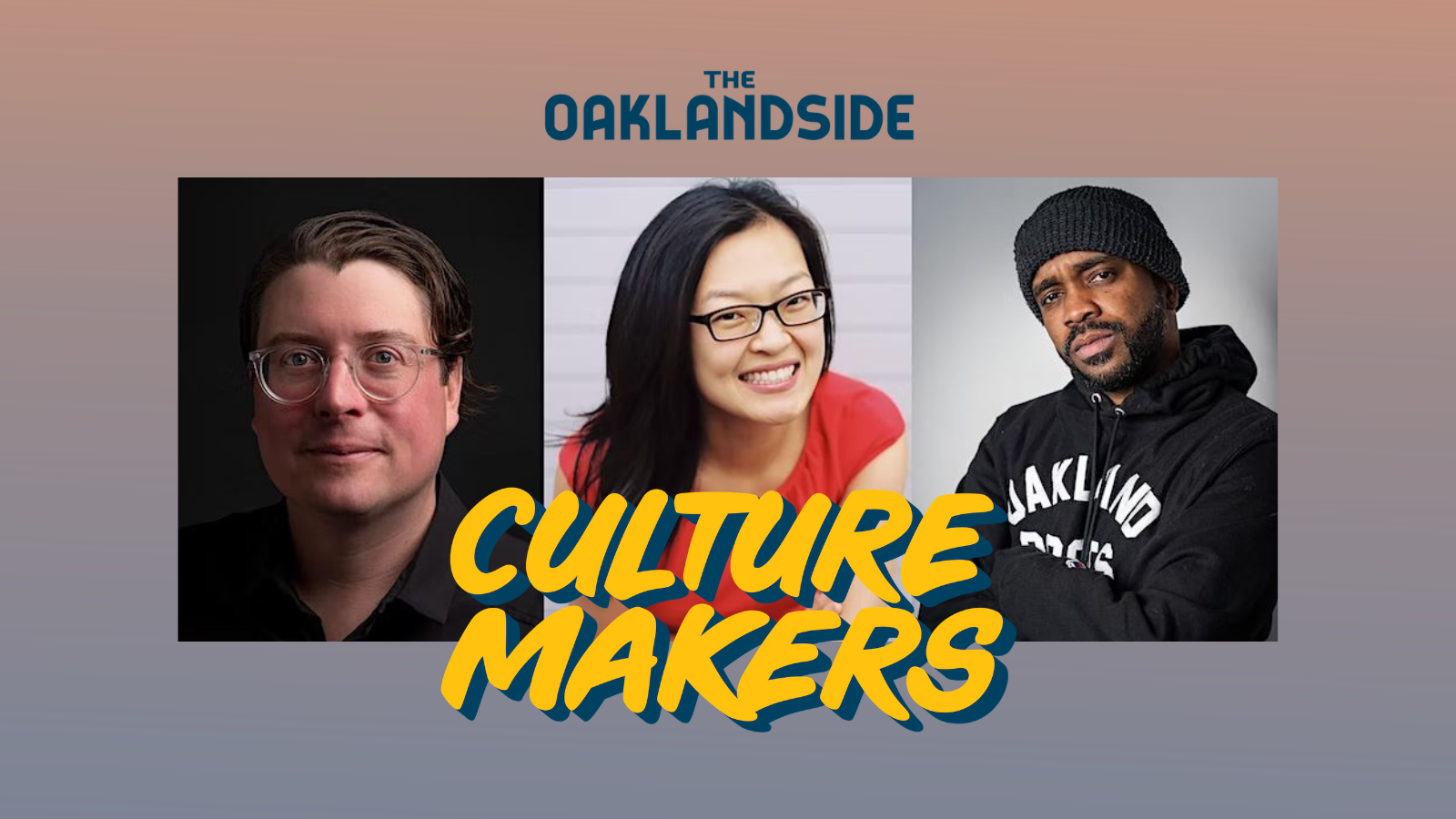 Join culture makers for a special event dedicated to local journalists on Thursday, March 23 at the New Parkway Theater in Oakland, California.
The panel includes Momo Chang, Co-Director of Oakland Voices, a community journalism training program and platform. She is a former staff writer at the Oakland Tribune, where she covered Chinatown and Asian American communities. Her work has appeared in the East Bay Express, San Francisco Chronicle, Wired, and The New York Times. Chang is primarily a print journalist who also produces audio and visual stories for documentary film and radio. She is a Senior Contributing Editor for Hyphen and Content Manager at the Center for Asian American Media (CAAM).
Part of a quarterly Culture Makers panel series offered by The Oaklandside, the event description asks: How do we write about Oakland's culture, and what can local journalists do to foster a thriving arts and culture scene?
Oaklandside's Culture Makers guests:
Liam O'Donoghue is the host and producer of the East Bay Yesterday podcast, which airs biweekly on KPFA-FM. He also writes a monthly column about the East Bay for SF Gate.
Momo Chang is Co-Director of Oakland Voices, a community journalism training program and platform that is part of the Maynard Institute for Journalism Education. She is also a freelance writer, focusing on healthcare, immigration, education, food, and culture.
Pendarvis Harshaw is an award-winning journalist who started his career by freestyling in scraper vans. His insightful, thorough coverage of the Bay Area is the definition of community journalism. Pen is also a photographer and public speaker, the host of the podcast Rightnowish, and KQED Arts & Culture's cultural correspondent.
Plus a musical guest to be announced! Space is limited. Get your tickets today!
The evening will be hosted by Oaklandside's arts and community reporter Azucena Rasilla.
*Attendees must RSVP via eventbrite to attend this in-person event.
---
Learn more about the Maynard Instiute's local community journalism program Oakland Voices and visit the Oakland Voices website.