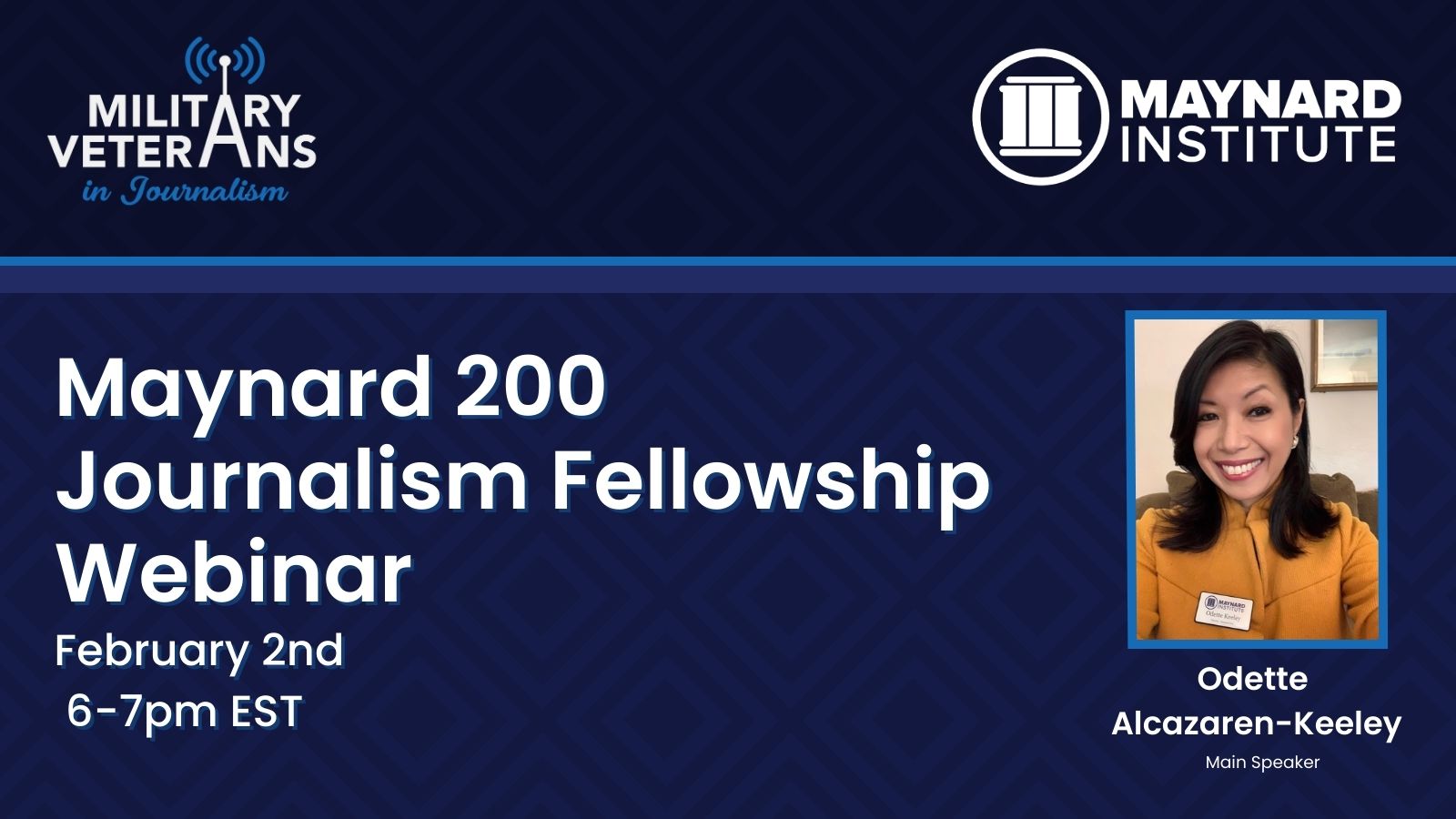 Members and guests are invited to join the next Military Veterans in Journalism (MVJ) webinar with speaker Odette Alcazaren-Keeley, Director of the Maynard 200 Journalism Fellowship on Thursday, February 2, 2023 at 3pm PT / 6pm ET. She'll discuss the program's missions, core components and advice for the application process that officially opens on Feb. 1st.
The Maynard 200 Fellowship continues to expand the diversity pipeline in media, advancing the leadership power of, to date, over 140 media professionals of all backgrounds from across the United States and beyond, and with a focus on BIPOC journalists. It provides customized curricula across 4 tracks: Executive Leaders, Investigative Storytellers, Media Entrepreneurs & New Product Developers, Frontline Editors and Managers. Fellows also benefit from a year-long one-to-one mentorship phase, when each fellow is paired with media executives or relevant issue experts for regular career consultations.
Alcazaren-Keeley received the Unsung Hero Award in 2022 by the Society for Professional Journalists (SPJ) NorCAL Chapter for her leadership of Maynard 200, acknowledging her for creating "one of the most powerful incubators for journalists of color in the country."
RSVP today! Don't miss this early sneak peek into all the exciting program updates for 2023's Maynard 200 Fellowship.
Support the Maynard Institute's work and become a member.