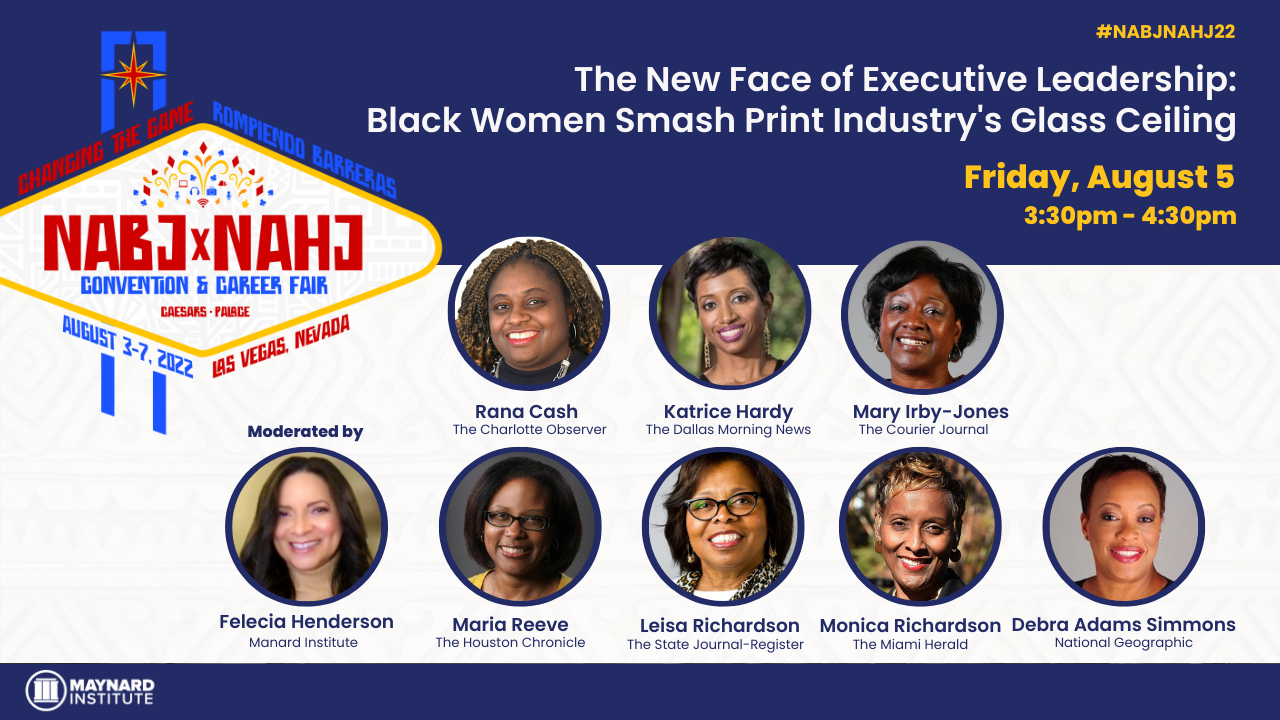 The year 2021 proved to be history-making for Black journalists in positions of power. Six women were tapped to lead print news organizations as executive editor, roles traditionally held by white men. They are charged with coverage, operational budgets, hiring, retention and the overall health and viability of their organizations. In a wide-ranging conversation, seven ground-breaking women share their journeys, issues they face inside and outside their organizations, and what they are doing to ensure more journalists of color have opportunities to succeed. Participants will gain strategies on earning or maintaining a seat at the leadership table.
Panelists
Rana Cash, executive editor, The Charlotte Observer
Katrice Hardy, executive editor, The Dallas Morning News
Mary Irby-Jones, executive editor, The Courier Journal
Maria Reeve, executive editor, The Houston Chronicle
Leisa Richardson, executive editor, The State Journal-Register (Springfield, Ill.)
Monica Richardson, executive editor, The Miami Herald
Debra Adams Simmons, executive editor, National Geographic
Award-winning newspaper editor and Maynard Institute Director of Cultural Competency Felecia D. Henderson will moderate the panel discussion.
*Must be registered for the NABJ/NAHJ Convention to attend