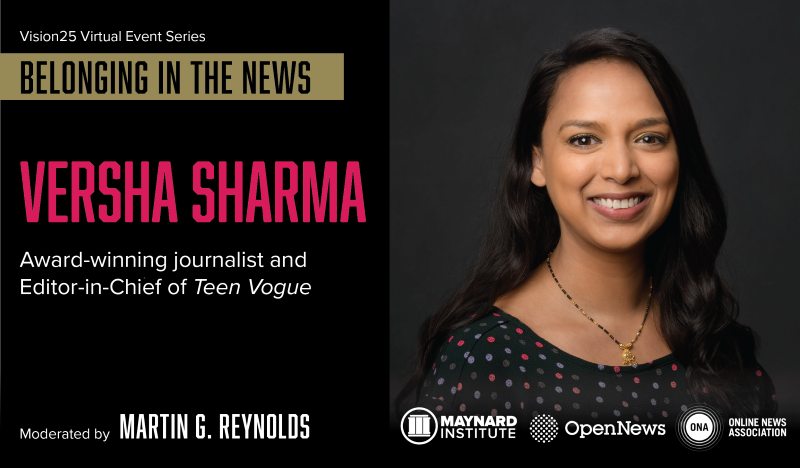 One of the goals for the Vision25: Building Racial Equity in Newsrooms collaboration is to establish 'institutions of belonging.' The term describes actively anti-racist news organizations where journalists of color have a sense of agency and belonging in the newsroom. We believe that institutions of belonging are part of the solution to creating a diverse, equitable and trustworthy press.
So how can your news organization become an institution of belonging?
In this episode of Belonging in the News, co-executive director of the Maynard Institute Martin Reynolds, discussed belonging with award winning-journalist and the current editor-in-chief of Teen Vogue, Versha Sharma. Teen Vogue, a web-only Condé Nast publication, pivoted to become a strong voice on social justice issues in recent years. The discussion explores:
having a sense of agency in the newsroom
belonging as a journalist of color while reporting for a major US publication
what feels like to be a "first" and Versha's experience as first South Asian American woman to helm Teen Vogue
Stay for the after party to share your thoughts
Belonging in the News events are one hour. The last 15 minutes focus on audience questions. NEW For the first time ever we hosted a moderated, post-event party for members of the audience to flesh out any of the comments or themes from the live discussion. This after party discussion was moderated by executive members of Vision25 in the chat on our Crowdcast livestream. The chat and discussion is availale to view at the same location as the main event.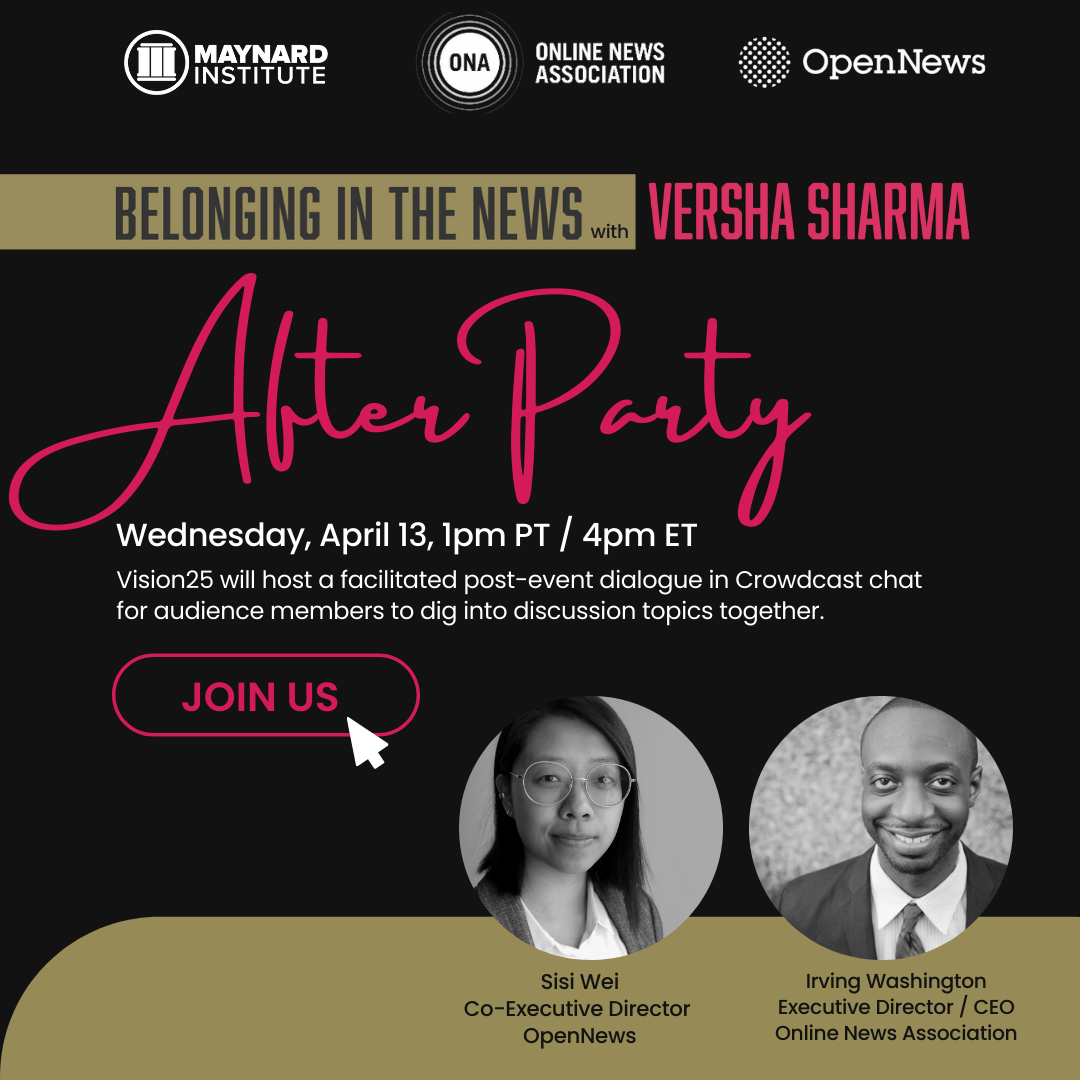 ---
The Online News Association, OpenNews and the Maynard Institute have come together to create Vision25: Building Racial Equity in Newsrooms, a catalyst in a social change movement that seeks to build journalistic institutions where newsrooms are actively anti-racist and collaborative, and journalists of color feel like they truly belong. Learn more here.
Please email info@mije.org with any questions or comments.
Support the Maynard Institute's work and become a member.