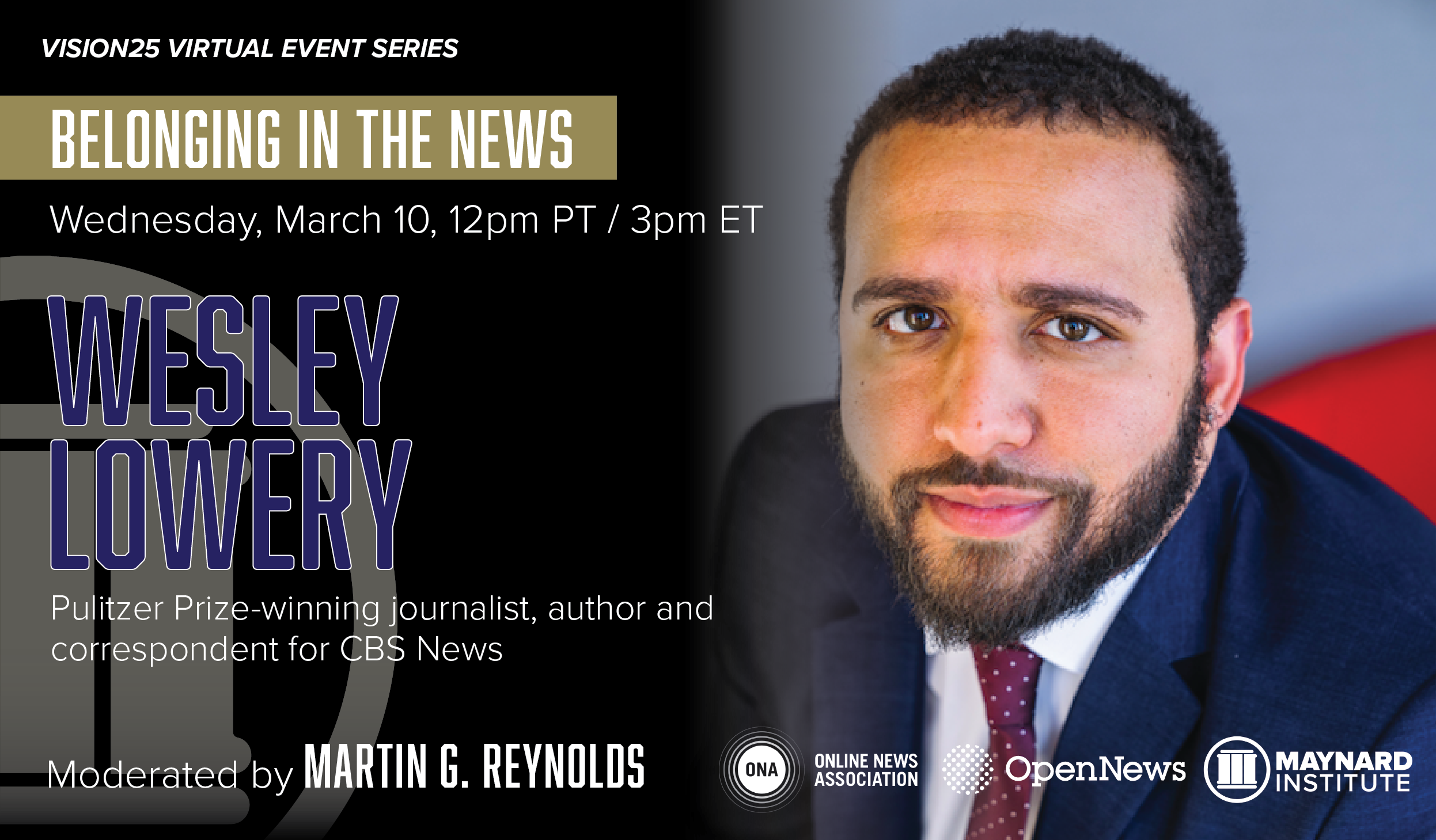 One of the goals for the Vision25: Building Racial Equity in Newsrooms collaboration is to establish 'institutions of belonging.' The term describes actively anti-racist news organizations where journalists of color have a sense of agency and belonging in the newsroom. We believe that institutions of belonging are part of the solution to creating a diverse, equitable and trustworthy press.
So how can your news organization become an institution of belonging?
In the third episode of Belonging in the News, Martin G. Reynolds, event moderator and co-executive director of the Maynard Institute will discuss the answers with Pulitzer Prize-winning journalist, author and correspondent for CBS News, Wesley Lowery. They'll cover his experience with agency and belonging while reporting in major US newsrooms.
The event is one hour. The last 15 minutes will be open for audience questions. Please use the "Ask a Question" feature to submit your question.
---
The Online News Association, OpenNews and the Maynard Institute have come together to create Vision25: Building Racial Equity in Newsrooms, a catalyst in a social change movement that seeks to build journalistic institutions where newsrooms are actively anti-racist and collaborative, and journalists of color feel like they truly belong. Learn more here.